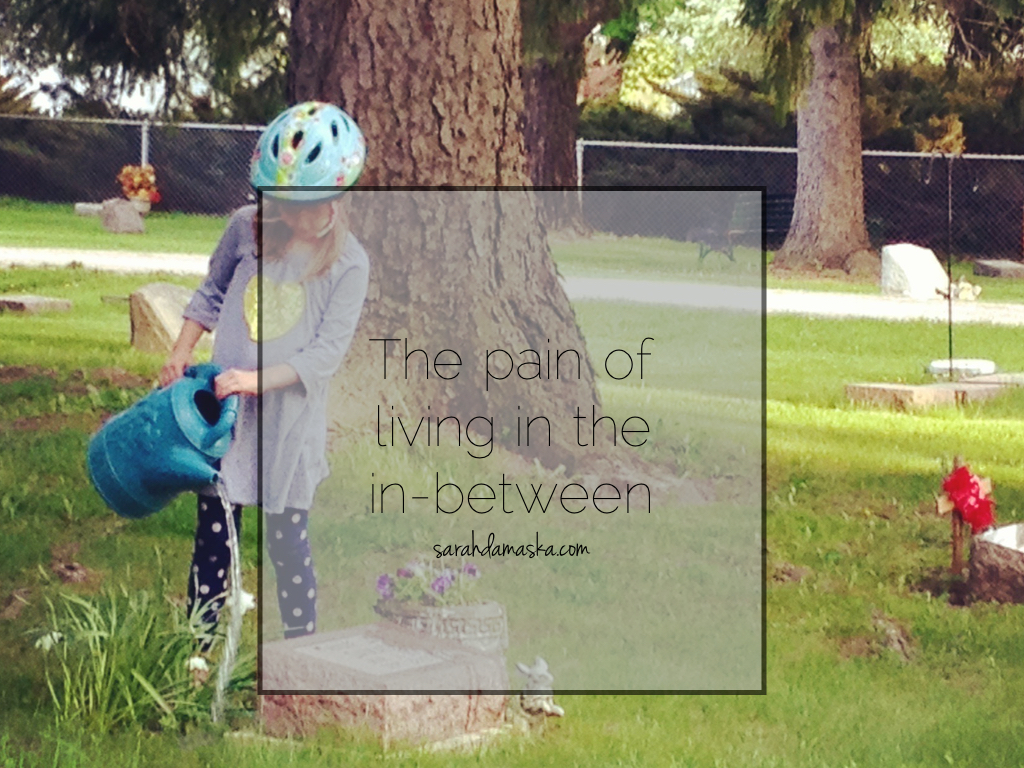 It's inevitable and I know better than to fight it.  As the end of September draws near, the anniversary of when our daughter Annie died, my thoughts turn toward those last weeks and days when she was with us.  I try my hardest to remember and also forget, if that even makes sense.  It's almost been seven years since I last smelled her sweet breath or captured her smile.  The hurt isn't as sharp anymore, but it certainly doesn't disappear or diminish.  Even so, I'm thankful.  Thankful that I could love her, that I have memories, that Jesus has used her life to change mine.
A few days ago, we sat the kids down and gently told them a man in our church died. Except we knew how deeply they would feel this one.  Little did we realize the depth of sorrow we would feel as we bury a string of people who have loved our kids like their own.  Tomorrow Peter will bury Grandpa Sam just a few feet from our Annie.
I was reminded something I had written just two weeks after Annie died.   It seemed like the right thing to re-post as we approach a painful anniversary of our own daughter and as fresh tears fall for a man who has meant so much to us.
………………………………………………………………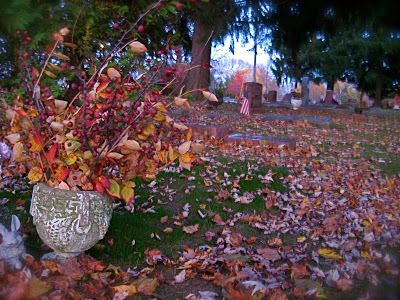 We spend a lot of time at the Cemetery.
It's right across the street, actually.  I can look out of my front window and see it.  I love it and hate it all at the same time.
The day after we got home from the hospital, we walked over the the Cemetery to see Grandpa Sam.  Grandpa Sam is a surrogate Grandparent to the kids.  He's the one that brought a pony over for William to ride on his first birthday and who dutifully feeds my children chocolate donuts on Sunday mornings while I'm in Worship Practice.  He's also in charge of the Cemetery.
And so we walked over to see him the day after Annie died.  William wanted to ride his bike over, so he did.  And then we cried because we didn't want to talk to Grandpa Sam about where to bury our daughter.   He didn't want to talk to us about it either.
In the end, we received a beautiful gift.  You see, in 1954, Grandpa Sam and Grandma Donna buried a sweet baby of their own.  Her name was Jane Ann.  And right beside little Jane was an empty plot.  That's where our Annie Jane is now.
There's already grass growing at her grave.  It's so green.  I guess I take note of the green-ness since everything else around us is turning brown.  I hate that the grass is growing there– a reminder that time is marching on without our Sweet Girl.  But the green grass also reminds me the God has not abandoned me.  There is new growth on top of death.
The price we have paid is oh, so high.
I have to admit that as I hear of lives being changed, of ways that Annie's story is impacting lives, I have a hard time being glad.  I mean, I'm thankful and grateful.  But couldn't there have been a different way?  Sometimes I find myself asking God why He couldn't accomplish His purpose by doing a miracle instead.
But God will redeem it.  Someday I will know the full story.  It's the waiting between now and then that is so hard.
"Now we see but a poor reflection as in a mirror; then we shall see face to face.  Now I know in part; then I shall know fully, even as I am fully known."
 1 Corinthians 13:12
……………………………………………………………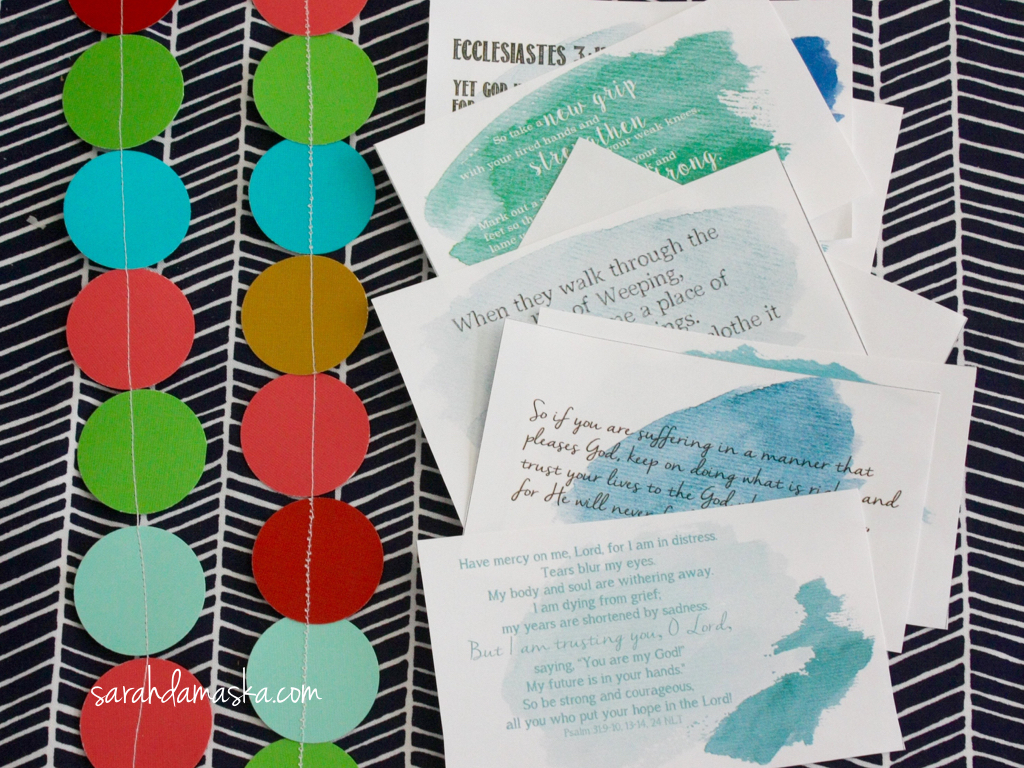 Well, hello!
I'm so very glad you're here.  I hope you'll stick around so we can get to know one another a little more.  Go here if you'd like to receive posts from me via email. I have a few printable verses I'd love to send you to encourage your heart.   –Sarah