I was doing my Bible study the other day and found this: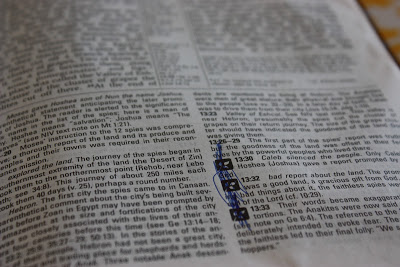 Hmmm. Scribbling.
My first reaction?
To question Kate and get on her case for writing in my Bible (Because, let's face it, Kate's usually behind these things).
Ugh, that crazy girl!
But.
She wrote in my Bible.
Which means she probably saw ME writing in my Bible.
Which means she saw me studying my Bible.
Which means that I didn't get on her case.
After all, I want her to emulate me.
I want her to discover the excitement of studying God's Word.
The moral of the story: Make sure your kids see you loving Jesus.
Now, it was a different story when I found her signature sprawled on the window (and I knew it was her because she likes to put 4 lines on her 'E'. Not because she doesn't know how to make an 'E', but because she just likes to mix it up).
But that's a whole other blog post.