Sometimes I trick myself into thinking that what we've gone through wasn't that big of a deal.
Annie only lived six months. Maybe I didn't love her as much as I thought.
Then I look into Eliza's eyes. I feel her little body curl into mine. I realize that I love her so much, I forget to breathe.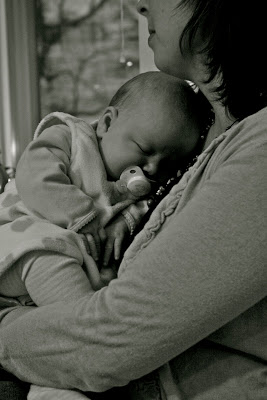 Eliza
And then I remember.
Annie
It's the bitterest-sweetest thing.
An unexpected blessing in my grief.
I remember.
I remember just how much I loved her. Still love her.
Yes, it hurts. But it also heals.
And you saw how the Lord your God cared for you all along the way as you traveled through the wilderness, just as a father cares for his child. Now he has brought you to this place.
Deuteronomy 1:31