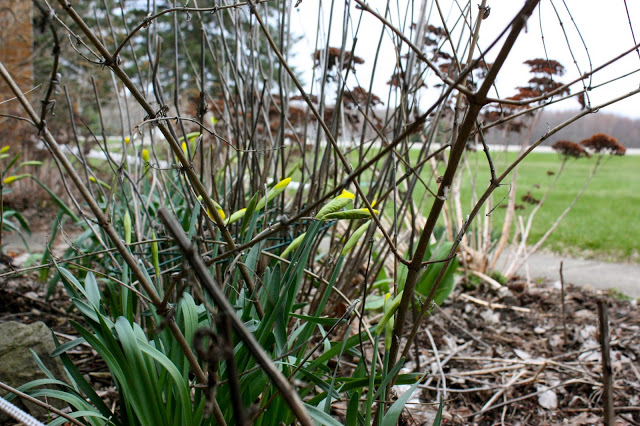 I've spent a bit of time the past few days cleaning out my garden beds. Every spring I cannot wait to get my hands in the dirt, to uncover all sorts of little surprise living things. What I assume is just a patch of brown dirt and leaves suddenly turns into little bits of green everywhere. It really is ridiculous that I find so much pleasure in it, since it's the same thing every year.
This last weekend, Peter and I went to Nashville, where we met with a few old friends, like David and Nancy Guthrie, and about 60 new friends, all of whom have buried a child. About six months after Annie died, Peter and I were blessed to go to one of the Respite Retreats that David and Nancy host, and this was a reunion for all the couples who had previously attended.
I ran into a friend a few days after we returned home and she looked at me and asked, "So does it REALLY help, or do you feel like you just sit around and cry?"
While it may seem like sitting around with others who have such deep grief would be sad and overwhelming (and it is a bit), I would have to say that what it did for my soul was exactly what I've been doing to my garden beds. I've needed a little reassurance that my life isn't just a bed of dead dirt. I was beginning to think that I was stuck in my grief, instead of doing the work of uncovering all the little green plants that are struggling to make it up out of the ground.
I watched closely the smiles on the faces of so many who spoke and I listened to their words of hope. And I realized that those smiles and words were in my heart and on my face, too. I saw just how far I've come. I still have a long way to go in my healing, but what I have done in the past (almost) four years has been hard fought and it has been good.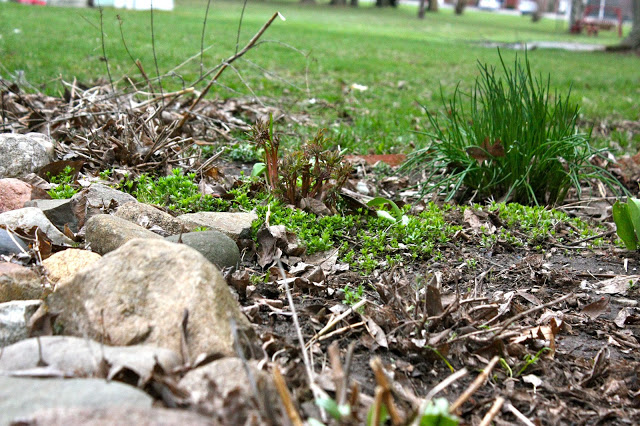 David and Nancy had an amazing weekend planned for us and I sat and drank it all in. They arranged for incredible people to come and talk to us on the sovereignty of God and the challenges facing our remaining children. Nancy talked to us about Heaven and challenged us to remain true to what the Bible says and not to get caught up in the hype of so many popular beliefs– she confirmed so much of what I've thought, but put it together much more coherently.
On Sunday morning, we had our own Worship service. I couldn't help the tears that flowed as I listened to us sing the words. Singing has been one thing that has taken on new meaning since Annie died. It's been so emotional for me to declare words out loud because what has been taken from me has been so precious. So to sit in a room, filled with others who are staking their hope in Christ at such a high cost was sacred.
We made some great new friends. We reacquainted with some amazing old friends. I told David and Nancy that we would gladly travel wherever they asked us to go– they have been such a catalyst to us in our healing. What an immense blessing it is for us to call them our friends! We talked with a few of their friends one night, who had come to make and serve us dinner. They told us how they had all of our pictures on their fridge and had been praying for us. I was amazed at the sacrifice that so many made for us.
This community that we are a part of may be full of sorrow and heartache, but it is also full of hope and renewal and hard fought JOY. And though we may be in what one called "the mess in the middle", we are still fighting to bring God the glory in it all.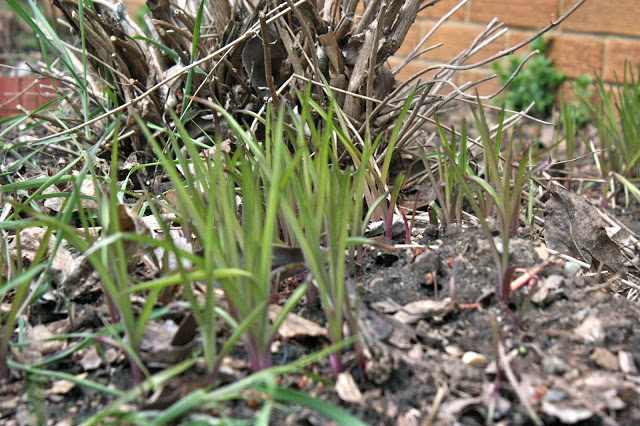 So, my garden. As I've been snipping off dead branches and raking out dead, wet leaves, I've been thinking and praying. His mercies are new every morning. It's true. Just when we think there's nothing left in our life Jesus in His mercy shows us that He is still working in us to bring beauty out of our ashes.
P.S. My new friend, Jess, wrote about our weekend, too. She made a great list of people we listened to and books they wrote. Click over to her and check them out. So good.