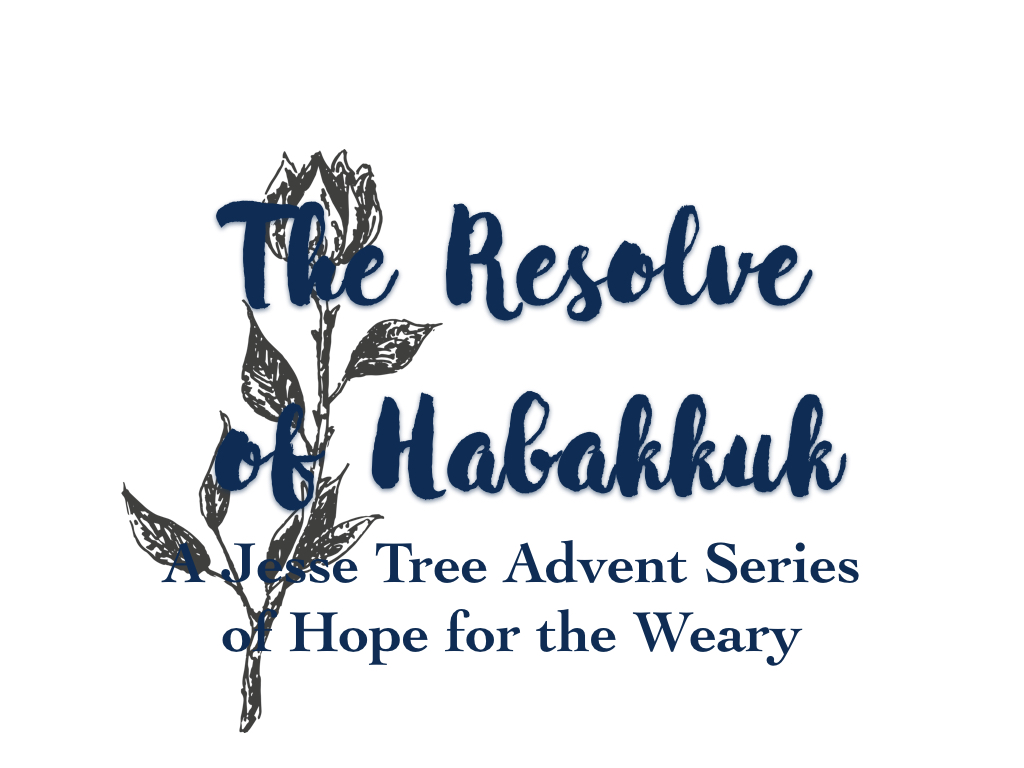 Lord, I have heard of your fame;
I stand in awe of your deeds, O Lord.
Renew them in our day,
in our time make them known;
in wrath remember mercy.
Even though the fig trees have no blossoms,
and there are no grapes on the vines;
even though the olive crop fails,
and the fields lie empty and barren;
even though the flocks die in the fields, 
and the cattle barns are empty,
yet I will rejoice in the lord!
I will be joyful in the God of my salvation!
The Sovereign Lord is my strength!
He makes me as surefooted as a deer,
able to tread up on the heights.
Habakkuk 3:1,17-19
Mother Teresa, the little woman who lived in the slums of India, the one who lived among the poorest of the poor, in a letter in 1959 wrote that if she ever became a saint, it would be one of darkness.  When he wrote her biography later, Rev. Brian Kolodiejchuk said, "You can be joyful even if you're suffering because you are accepting, and you are working and acting with love that gives meaning to the suffering."
Even though.  Even if.  Even now.
There's a blanket of snow resting on the ground of the cemetery across the street, the one where we stood to say good-bye to our tiny daughter.
There's a widow sitting lonely as the dark grows longer each day.
There's a couple facing another Christmas with empty arms, their deep longing for a child unfulfilled.
There's an empty refrigerator and hungry kids who are looking for their parents.
There's a marriage and a family crumbling and angry words that can't be taken back.
There are war torn countries and people who have seen so much atrocity they have forgotten how to cry.
Even though.  Even if.  Even now.
We look around the rubble of our lives and our world and it's not what we dreamed of or expected.
In these moments, Habakkuk's declaration rings in our ears:
I will rejoice:
… even if the figs and olives fail
…. even if the people go hungry
… even if our livelihoods are taken
…. even if there is an empty stocking hanging from the mantle
… even if the diagnosis is fatal
…. even if the terror keeps me up at night
… even as the bombs fall and children are left as orphans
… even if my tears outnumber my smiles
Even though.  Even if.  Even now.
We can't wait for suffering to go away before we praise the name of Jesus, or we may never rejoice.  Read the book of Habakkuk and you'll realize that though the prophet is exasperated,  he does not give up.  He begs God to intervene on behalf of the people, wondering how long it will be until He listens to the cries of His people.
Margaret Feinberg in her book, Fight Back with Joy talks of her battle with cancer: "As my body slid through the tube, I understood why so many people have panic attacks in MRI machines.  The constricting space, the rhythmic sounds, the inability to move— all felt suffocating.  Click.  Clank.  Click.  Clank.  Listening to the clamor, I breathed deep.  My mind drifted.  Has anyone offered God praise in this place before?  I thought of Habakkuk, that brazen codger.  If he could rejoice when an entire nation crumbled around him, surely I could offer something to God in this space.  After all, I had discovered a valuable insight in this process: Fighting back with joy rarely makes sense."
The secret to joy is in focusing on the Father, not on our fears. This is what gives meaning to our suffering, what brings light into the darkness of the world. On the night Jesus was born, a night that began like any other night, the shepherds were tending the sheep.  They were terrified when the sky lit up brighter than the day.  The first words they heard? "Do not be afraid.  I bring you good news of great joy that will be for all the people." (Luke 2:10)
There is light in the darkness because Jesus has come to bring meaning to our suffering.  Do not be afraid.   You can fight for joy.
Even though. Even if.  Even now.