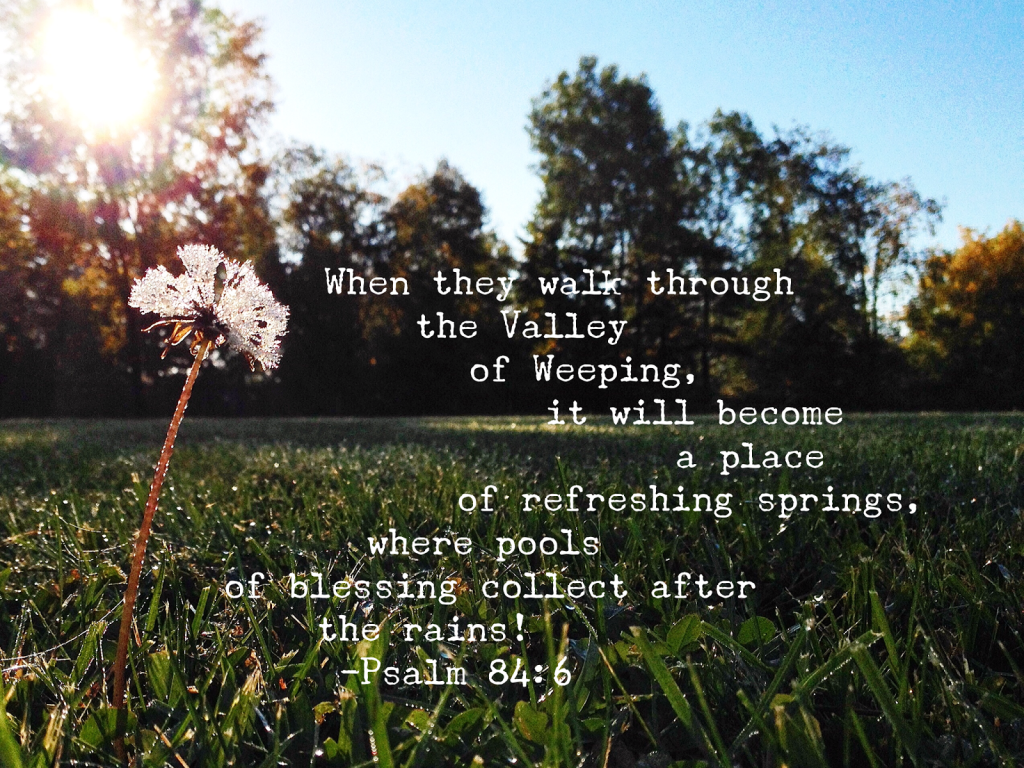 Shortly after we buried our baby, Annie, I turned thirty. She was six months old when we discovered she had a massive brain tumor.  She died just four days later. The morning of my birthday I was with a group of women who didn't know our circumstances of the past months, but they somehow found out it was my birthday.  As they were saying all the things that acquaintances say to one another on birthdays, one older lady reminisced, "Oh those were the best years of my life.  I was knee deep in babies then."
I felt like I had been punched in the gut.  Because for me, the terrifying, overwhelming grief I felt at that point was so new, so raw that I felt like I was drowning.  Along with the death of Annie was the death of what I had imagined my life would be like– the happy wife and mother of three. It had been so perfect. But instead of baby-proofing the house, I found myself buying depressing cemetery flowers and collecting books on death.
…. You can read the rest of my post
here
.  If you're in a season of grief today, may you know that you are not alone.  Jesus promises to tenderly care for you.