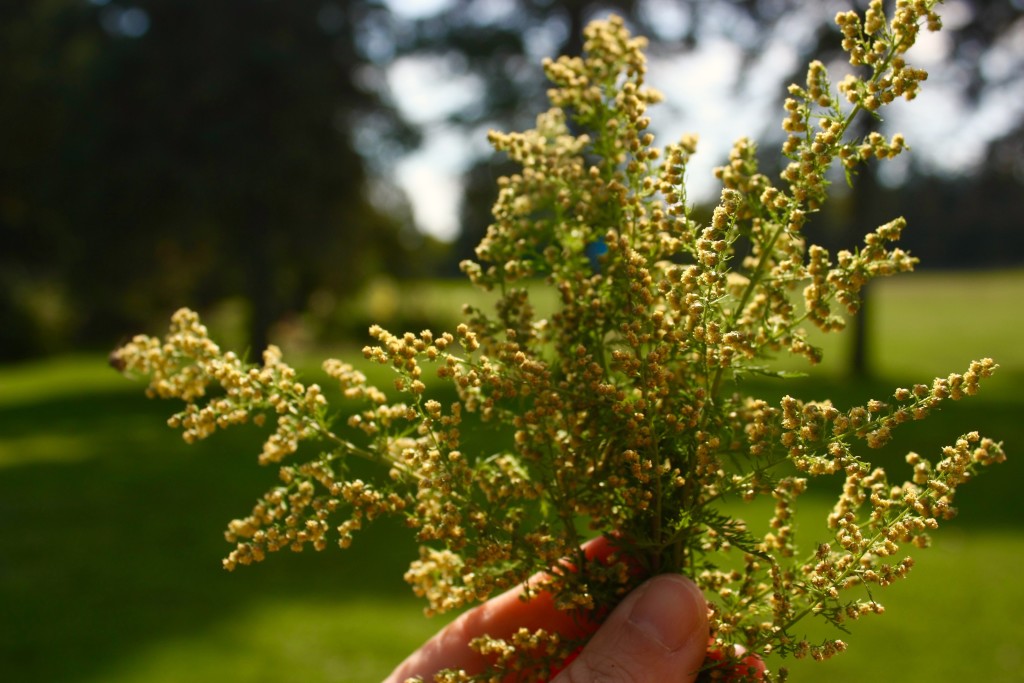 Peter and I were at a conference a few years ago and the man speaking to us asked us to write the full names of our children on a sheet of paper.
So I wrote:
William Thomas
Kate Lillian
Annie Jane
Eliza Grace
You'd think that something so simple wouldn't be that big a deal, but as I sat there, I stared at their names, a million memories flooding through my head connected to each one.  I thought about the conversations Peter and I had about what we would call them.  I remembered driving our extended family crazy by keeping those names a secret until the kids made their official appearance into the world.  We held their names close and treasured them.
Annie was born by c-section and we have this incredibly precious footage of her first hour, while I was still in the recovery room.  Peter was left alone with her and the camera is pointed on her little body stretching for the first time, her eyes blinking slowly, his hand resting on her stomach.  "We think we're going to name you Annie Jane," he says softly.
I will never forget those first few times we looked into each of our children's eyes and said their names out loud.  Something about the tiny bundle of blanket with such a great big name seemed holy.
The very first job God gave Adam after He created the earth was to name the animals.  And when I think about that, I wonder why.  Surely, God deserved that job since He did the hard work of creating.  Instead, He turned to Adam and handed him the sweet privilege of calling out giraffe and spider and chicken (or something like that).
When William and Kate come home from school each day—  him at 2:25, her at 3:50, I try to be wrap up my task at hand and look into their eyes.  They both have so much to say, if I'm willing to listen, because there's something important about naming our days.  Recounting what happened matters to them. Sometimes I forget that and I get frustrated as I try to finish up just one last thing (except there always seems to be another "one last thing").  But when I let the day slip away without letting them rehash it with me, we both lose out.  They love to name the day.  When I have the discipline to listen, I learn about what's important to them, what pressures they're facing, what joys they have.
Is it possible that in our Naming— in the big ways and little ways— we are in fact calling out gifts?  If we take the time to name the good, we are practicing our thankfulness?
I'm smack in the middle of a book that has gotten under my skin in the very best way.  It's called "Raising Grateful Kids in an Entitled World" and Kristen Welch has opened my eyes to all the ways we find ourselves entitled.  She writes about a man named Robert Emmons from the University of California, Berkeley who has worked as co-director of The Gratitude Project.
He says this: "In all its manifestations, a preoccupation with the self can cause us to forget our benefits and our benefactors or to feel that we are owed things from others and therefore have no reason to feel thankful. Counting blessings will be ineffective because grievances will always outnumber gifts."
There's something good about naming our gifts or counting our blessings or whatever you'd like to call it.  But it becomes something powerful when we name it out loud, when we talk about it as a family or write it down.  The words slip off our tongue and we are reminded of  God who trusts us, as He did with Adam, to Name. It causes the bad to fade and the good to brighten.
Our kids don't learn this naturally and neither do we. Because our natural intent is to focus on what we don't have, rather than what we do have.  There is always something to be thankful for, but it's often hiding behind the much bigger thing that we don't have or think we need.  Thankfulness hides behind "if onlys" and "as soon as".  If we can train ourselves to dig for the gifts, to name the blessings, we begin to see we are owed nothing.  Instead, God has given us such gifts of grace that we don't deserve.
Kristen says, "How often have I given thanks to God or to someone else and then turned around and complained or asked for more with the next breath?" The truth is, life is hard and when everything grinds to a halt, we have to work hard to give thanks.  And sometimes I talk myself into believing I'm owed more.  The grief of my life lies just under the surface and bubbles up much more easily than the gifts that take work to uncover.
However, the work of naming the gifts brings life to my soul and redeems my pain. It takes the sting out of my suffering.
I found that piece of paper with my kids' names on it the other day.  I had it in my Bible and it fell out as I looked for something else.  Not only had I written the names of my children, but next to them were the words I first thought of when I looked at their names.
Joyful.  Wise.  Empathetic.  Thoughtful.  Funny.  Gracious.
We name our children when they are born, but we continue to name them as they grow.  And as we name them, we practice gratefulness and teach them to be thankful.
When Eliza prays, every statement begins with "Thank you."
Thank you that you will take care of us.
     Thank you that we will have a good dinner.
     Thank you ….
How she calls out gifts and thanks God is not lost on me.  In the little, everyday after-school moments, as well as the big, life-changing ones, may we have the courage to name the gifts.  Not only for our benefit, but for the ones who are watching us so closely. And may you see that God has created you to Name.  He hands you the gift, much like He did to Adam.  Let the words slip off your tongue and you will see just how good He is.
I'm excited to co-host a blog hop today inspired by Kristen Welch's "Raising Grateful Kids in an Entitled World".  Be sure to check out these great articles on gratefulness by others on our team:
Inspiring an Attitude of Gratitude – by Alison
Rasisng Grateful Kids – by amanda
Why You Can't Buy Gratitude At The Dollar Store – by Andrea
Missing – Gratefulness in our home – by Ange 
Choosing Gratitude – by Angela
Gratefullness – by chaley
5 Steps to Gratitude-Fille Family – by Christa
Practicing Grateful Parenting – by Dana
Sing a Song – by Hannah
Cultivating gratitude in our family – by Jamie
Gratefulness In Our Home – by Jana
Gratefulness In Our Home – by Jana
Let It Begin With Me – by Jen
Choosing Gratefulness – by Jennifer
Raising Grateful Kids in an Entitled World – The Book – by jeri
Eradicating Entitlement – What are you rooted in? – by Jessica
Gratefulness in our home – by Kate
The Problem With Entitlement is that it begins with us – by Katelyn
7 Unusual Ways I Know How to Be Grateful – by Kathryn
Raising Grateful Kids – by Keri
How My Children Remind Me to Pray with Gratitude – by Kishona
Entitlement: The Ugly Truth of a Beautiful Lie – by Leigha
The Most Important Thing You Can Do To Raise Grateful Kids – by Lindsey
Dear Son: How Do I Teach You To Be Grateful Without Guilt? – by Marie Osborne
Gratitude, A Practical Definition – by Mia
Cultivating Gratitude in Our Home – by Nancy
Learning Gratitude through Chronic Illness – by Rachel
Being Grateful – by Rebecca
I've Found Something I Can't Live Without – by Sarah
The Power of Naming our Gifts – by Sarah
Growing Gratitude in our Family – by Sondra
Teaching Gratefulness – by Stephanie
How Grateful Looks From Here – by Alison 
Fighting Entitlement in Children and All of us – by Leah
Entitlement Problem – by Karrie
Grateful Today – by Krystal