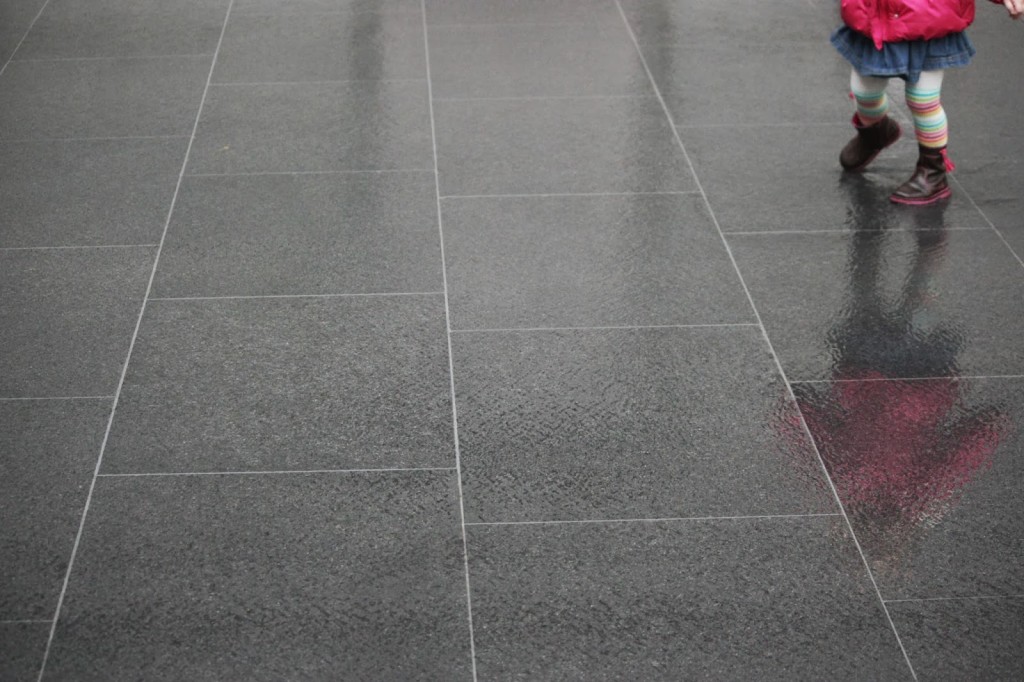 I'm sitting at my kitchen table, listening to the banging of sledge hammers destroying our bathroom.  There's a whole lot of cement in a 60 year old bathroom.  It's pretty incredible, really.
I'm thinking about prayer today and how hard it is for me to feel confident when I pray– to get past the guilt that I don't do it enough, to actually believe the words that come out of my mouth, to not put up the false image that I have it all together.
I kind of want to take a sledge hammer to my own brain sometimes.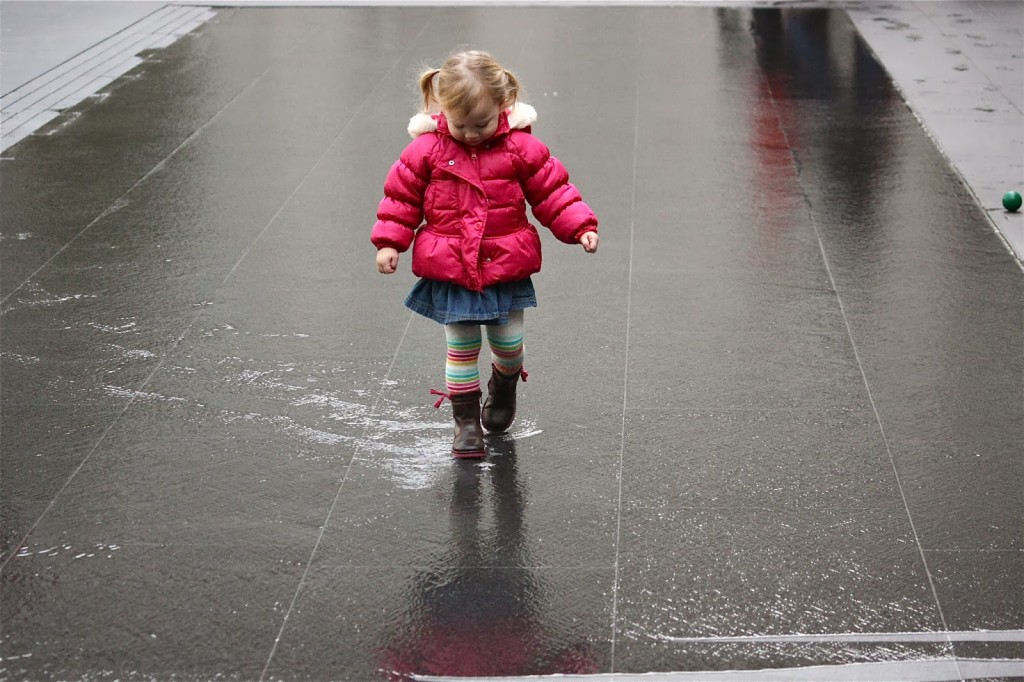 I sit with a group of 12 other ladies on Wednesday nights and we talk.  This time we're studying Margaret Feinburg's Wonderstruck.  It's been good.  Last night it was my turn to teach and I was glad/terrified when I realized I'd be leading on prayer.  Glad because I knew that the truths would go a little deeper since I had to know the material in order to teach.  Terrified because I have a hard time grasping prayer.  It's just such a  . . . mystery to me.  I don't know how else to describe it.
Margaret asked for three reasons we get tempted to give up praying.  Without hesitating, I wrote (1)  No answer (2) No change and (3) Gets worse.  But in her next paragraph, she wrote,
"Persistence in prayer isn't only about making the same request to God repeatedly, but about continuing to grow in our prayer lives– even when God doesn't answer in the way we expect.  As we pray, we can walk in the confidence that God will give us mercy, grace, and strength we need to endure whatever we must face.
I find comfort that Jesus knew we'd sometimes be tempted to give up on praying.  He knew we'd look at our world and the countless injustices, the overwhelming brokenness, the hardness of human hearts, and consider throwing up our hands and walking away.  Yet Jesus challenges us to pray and keep on praying.  Prayer isn't merely an expression of faith, but through prayer, faith expands in our hearts and lives." (Wonderstruck, p. 104)
For the last few weeks, we've let the kids watch a few minutes of the morning news to catch up on the Olympic highlights.  Of course, we saw other news headlines, too, namely the unrest in Kiev, Ukraine.  William was especially taken by it and prayed for it out loud.  The next morning, when we again turned on the TV, the news was that Peace Pact had been signed and things at that moment were better than they had been the day before.  "God heard your prayer," I told him. "Your prayers matter, even if they're for something big like that way across the world."  His eyes got big as he pondered it  …. while I was wondering if I truly believed the words that came out of my mouth.  There are so many people, so many layers of anger and unrest, so much still going on.  He's just a kid who prayed a one-liner.
God is gently teaching me more and more about Him and when I think I have it figured out, He reminds me that I haven't even scratched the surface.  My friend posted this on our facebook group:
I so appreciate our study last night. I am a person who has few words and have always felt if I could pray longer with the right words then they would be heard… I have found it easier to pray today with my few words.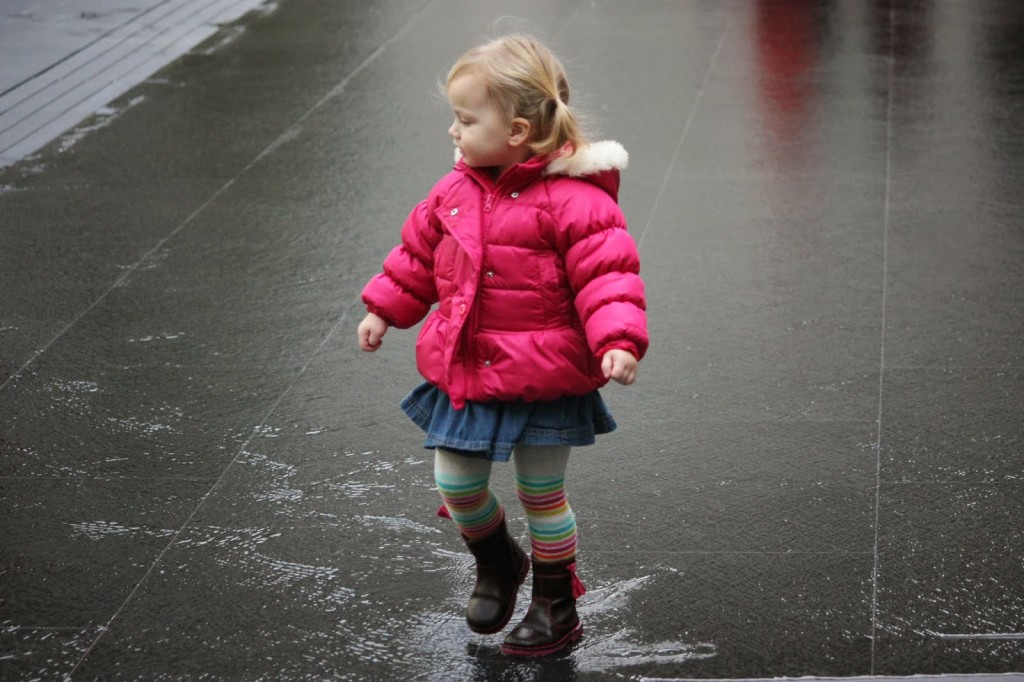 And slowly, I feel the walls of my heart crumbling.  God gently destroys my inadequate feelings and the pressure I place on myself to Pray Better! Pray Longer! Believe More!  Instead, I want prayers that are marked with increasing faith, humility, in agreement with the will of God . . . and, most of all, full of thanksgiving for Jesus, who promises He'll hear me when I pray.