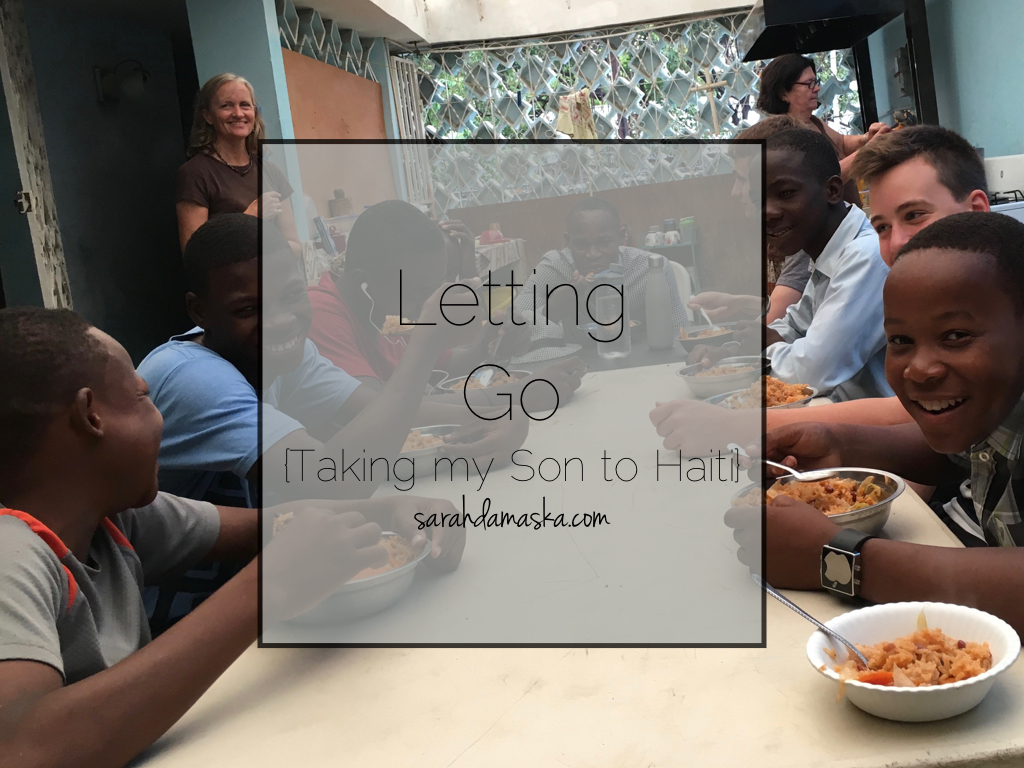 The first few nights after William was born five weeks early, I slept in a room just off the NICU.  They told us we could stay there until someone with a more serious case came along, since Will needed help that was non-life threatening.  His early birth meant that he needed a little kickstart to his lungs, but he was otherwise healthy.
After a few nights, a more critical case was admitted, and Peter and I opted to get a hotel room just a few miles away.  I remember crying hard that night, feeling the distance of just a few miles.  I knew he was getting the care he needed, but he just seemed so far from me.  My sweet baby had always been with me.  I had carried him in my womb for many months, my very body cradling him.  Yet within hours of his birth, I had been forced to let him go, the unknowns looming like a deep, dark cloud.
Those first few days watching him in the NICU, God whispered gentle words to my new-mama heart.  I could try as hard as I could to hold him close, but the essence of being a Mom is letting go.  We love and we nurture, we hold them near in our hearts… but ultimately we are preparing them for their own adulthood. The dependence they have on us wanes as life goes on and –though it breaks our hearts– we must have courage to let our children grow up.
I didn't fully grasp that until he slipped from my body, until the reality came fast and hard in the form of an ambulance ride, our beds miles apart.
A few weeks ago I took William to Haiti.  And if I were to lean in and tell you the full truth, it scared me to take him.  Exposing him to poverty at such an intense level was overwhelming to me and I didn't know what to expect.
But again, God whispered gentle words to my Mama-heart. He reminded me of the cost to raising brave kids, of the sacrifice to expose them to things I wouldn't have chosen.  He reminded me of those first early days when I had to let go and how firmly Jesus had held us.
We had an incredible week together in Haiti.  Beyond what I could have asked or imagined.  And Will fit in so easily.  There were dozens of kids hanging off of him at all hours of the day.  "Where is my friend, Williams?" they would ask.  With a soccer ball in his hand and a grin on his face, he would win them over, especially when he let them touch his hair.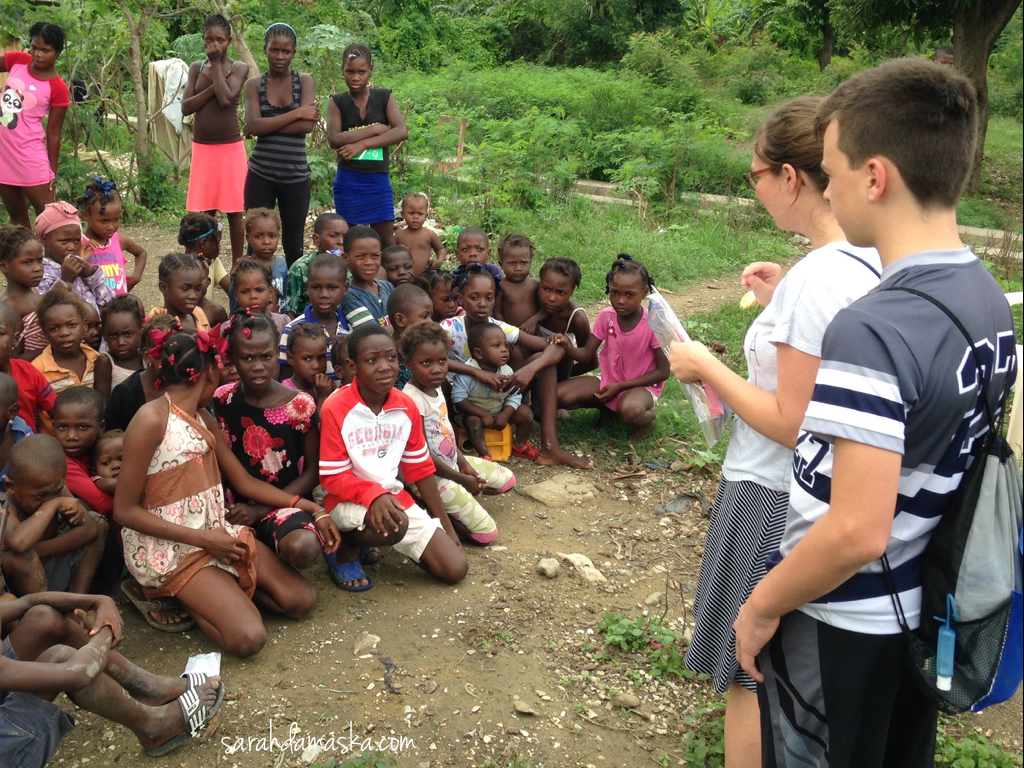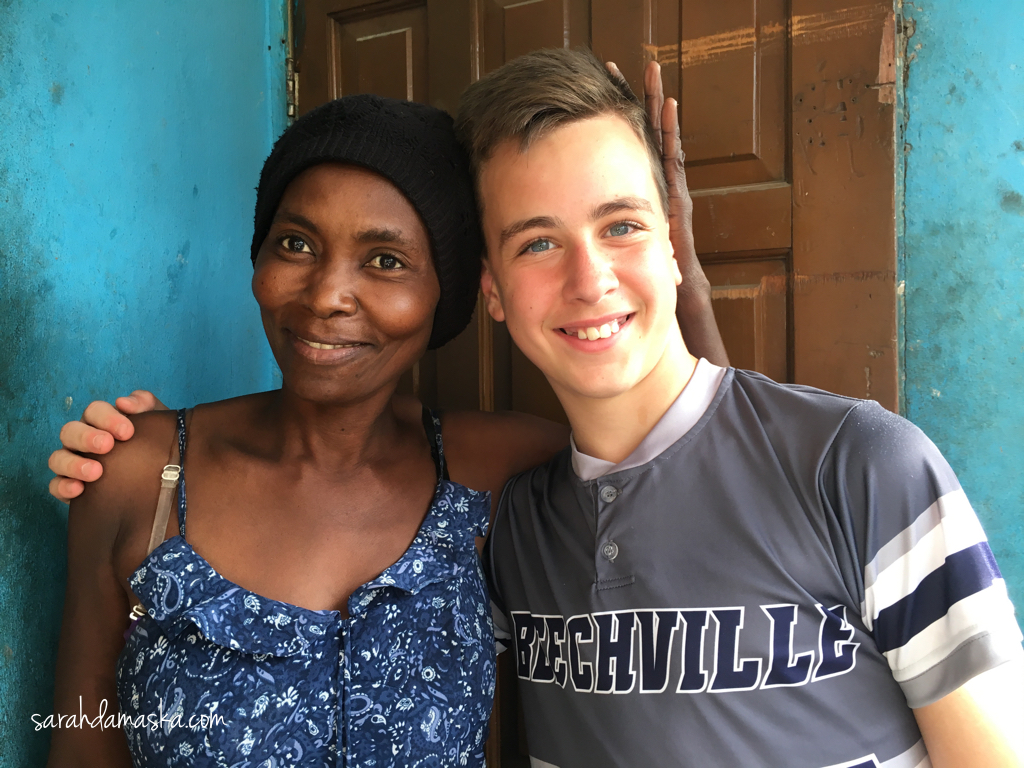 Having him with me was one of the biggest gifts I've received since I've become a Mom.  We had some hard talks about some hard things.  We laughed a lot and appreciated one another in new ways. It was so good.
On the last day, we were waiting for the plane to come and pick us up.  It was a small plane, just a six-seater, and since there were eight in our group, we had to take two planes. With a shiver, I asked if Will and I could be split up.  Just in case.  And when that plane took off, with him in it and me still on the ground below, I fought tears harder than I had all week.  All of a sudden I was that brand new mom again, leaving him behind in the NICU. Unsure and wavering.
Because letting go is always hard.
It's trusting God over and over … and over….  again. It's choosing the hard over the convenient, the holy over the safe.  It's admitting when I mess up and apologizing when I get it wrong.  It's listening when he talks, guiding him to make his own conclusions instead of jumping in.   It's learning to surrender what I want and instead letting God work through him in ways I never would have imagined.
Sometimes letting go is slow and unnoticed, little moments at random times.  But sometimes it leaves us breathless and aching, like watching an airplane take off while still on the ground.  There's so much that could happen, so many unknowns, and it's hard to trust God with the heart of our kids, even when we know the depth of love He has for them.
My plane landed just 10 minutes after his plane and as I stepped into the airport, Will had the biggest grin on his face.  "Mom! The pilot let me fly the plane!"  He was absolutely giddy.
What if I had said no?  To Haiti, to the hard, to the heartache, to the plane?  What if I would have let fear ruin his chances to discover the lavish gifts God gives us?  What if I hadn't trusted God in a million different ways between those NICU days and today?
Because a twelve year old flying a plane for a few minutes over the glorious mountains of Haiti?  It's a wild dream.  And I'm learning that wild dreams only happen when we have the courage to live with our hearts and hands open.
The fight to let go is never easy. I've gotten it drastically wrong more times than I'll ever get it right.  But slowly, Jesus is showing me that if I trust Him with my children, He can do so much more in their lives.  He redeems my need for control and lets me learn again.
Sometimes the letting go is slow and small, other times it's loud and wild.  But always it's worth it.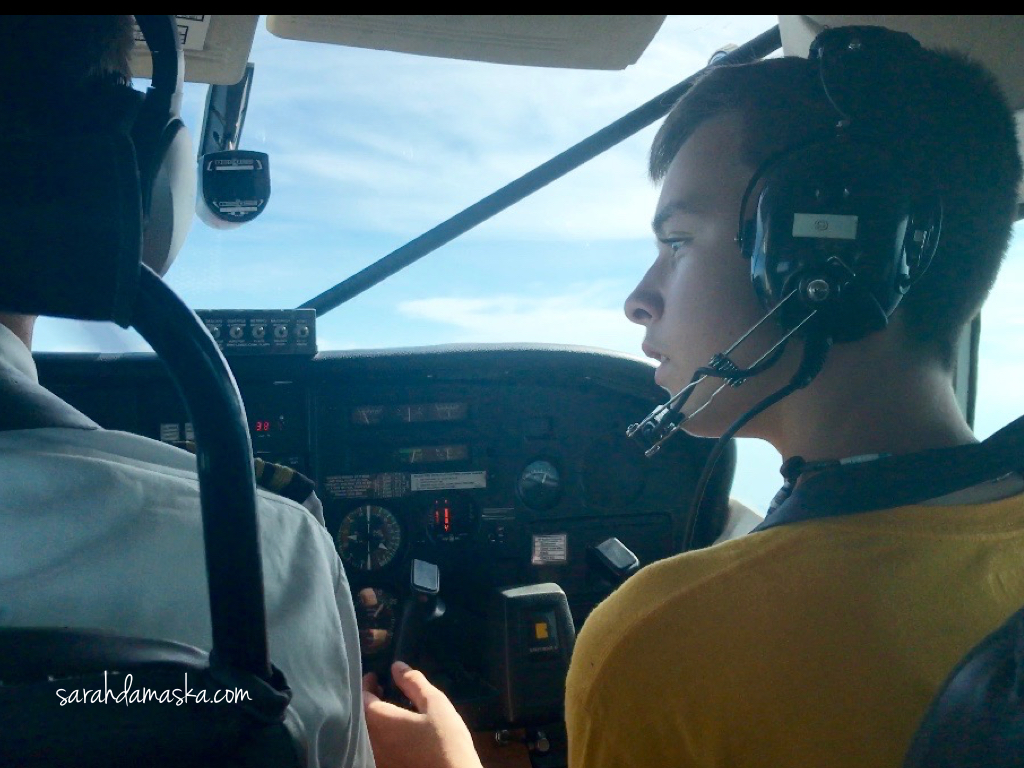 May you, today, have the courage to live with your hands open to the adventures of life.  May you trust God with what He has given you— saying yes, even as you fight fear.  And may you recognize the big and small ways of letting go, with the courage to proclaim that God is good.
P.S. Want to know more about the ministry we serve with in Haiti?  It's called Waves of Mercy.  I would love if you would support them by giving directly through their website -OR- check out Haiti Hoops Boutique, an Etsy store by my friend Neile. One hundred percent of her profits go to Waves of Mercy.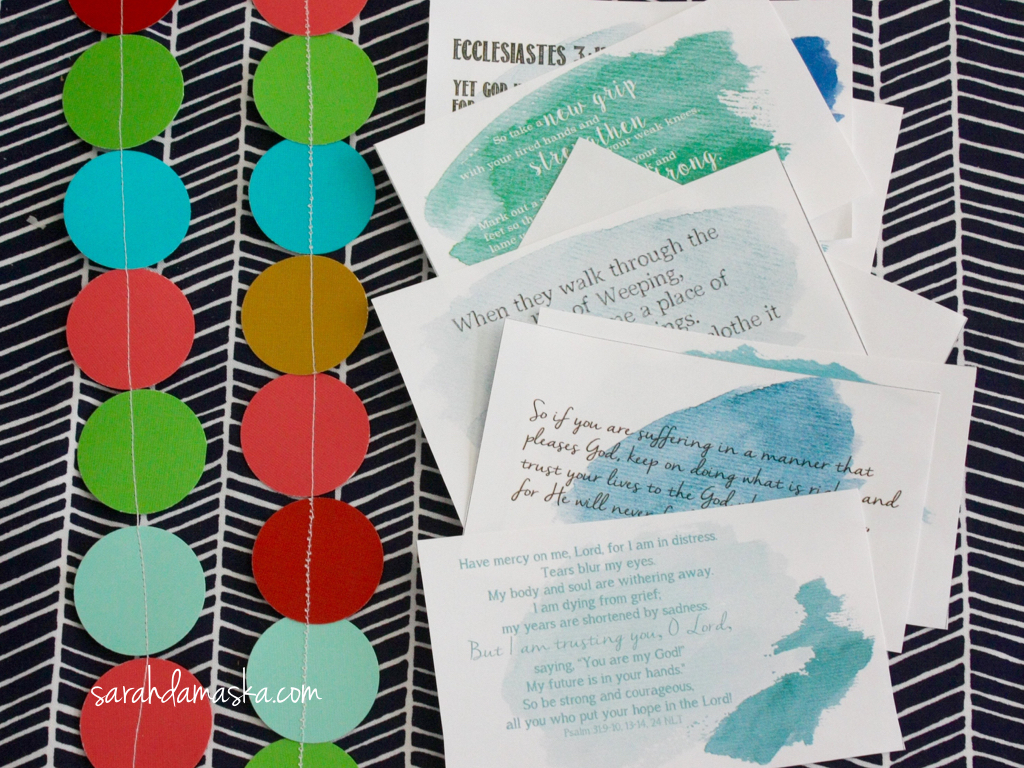 Well, hello!
I'm so very glad you're here.  I hope you'll stick around so we can get to know one another a little more.  Go here if you'd like to receive posts from me via email. I have a few printable verses I'd love to send you to encourage your heart.   –Sarah