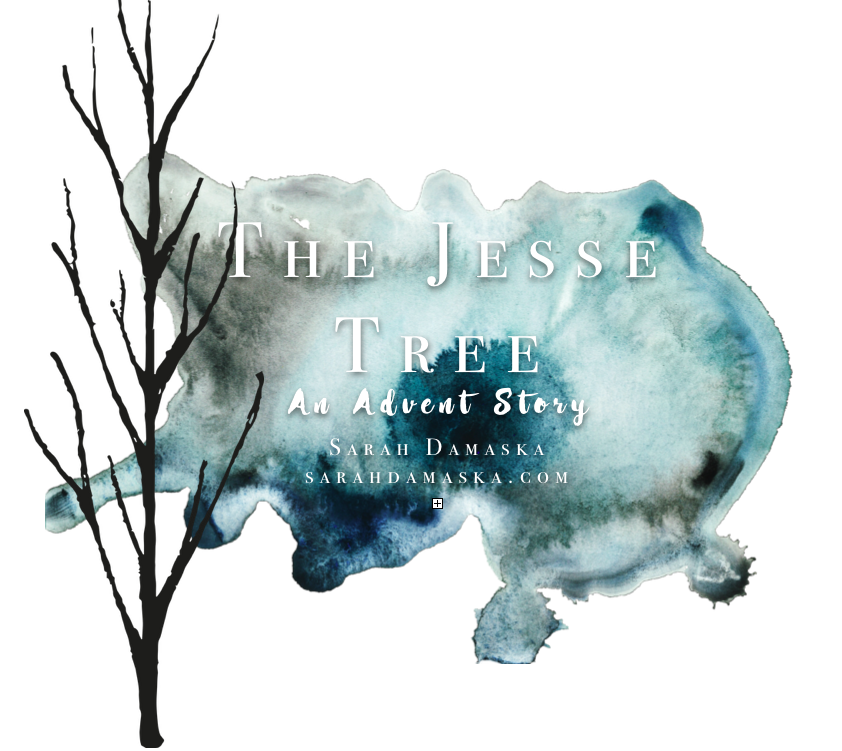 Are you searching for meaning this Christmas season?  I've written an Advent story for you to use through the month of December.
I can feel it ramping up.  My soul is already starting to fight it.  It's the inevitable craziness of December.  And while I don't have a physical list of all that I need to accomplish over the next weeks, it's starting to cycle through my mind.
But if I'm going to survive Christmas, I know I must learn to sit down on the inside. If there's ever a month I must be intentional, it's December.
I'll never forget the first Christmas after we buried our daughter Annie.  I had already ordered a stocking and it hung with the others, empty.  I wanted it to hang with the others on the mantle, but I knew I couldn't stare at it every Christmas. Something had to be done.  That's how we discovered the Jesse Tree.  We scurried around, scouring the craft store and scribbling out little paragraphs.  We took those homemade ornaments and filled Annie's stocking.  Each night during the month of December we would recount the stories of the Old Testament as they pointed toward the birth of Jesus.  For eight years now we've sat together, creating a rhythm that gives deep meaning to Advent.
This year I decided I wanted to share our tradition with you. I've taken those 25 stories and written a short devotion for each one.  Now you can join in with our family and recount the family tree of Jesus. I've designed it to be easily readable for families with kids, but it also works for you to do alone or with a friend.  It's a simple way for you to incorporate a spiritual rhythm into the hustle of December.
The Jesse Tree: An Advent Story can be simply read aloud OR it can be kicked up a notch by setting up your own little tree and making or purchasing ornaments that go along with each day.  If you do a quick search on Pinterest or Etsy, you'll find lots of people who sell pre-made and printable ornaments.  (Or you can always make your own like we did! I guarantee it will make you smile when you pull out your quirky ornaments each year.)
We're only going to make this available on my blog for the next few weeks.  For $4.99 you'll get a printable PDF of the entire 25 day devotional.  I've had so much fun writing it for you.
As you turn the page of the calendar in a few short days, I hope you find space to quiet your heart.  Let's learn to find the difference between what matters and what matters the most.