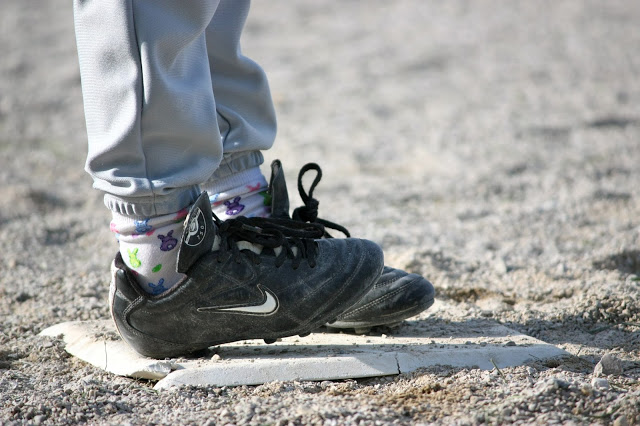 Every Monday and Thursday, she'd emerge from her room ready for the next baseball game. . . .
hair in a ponytail
shirt tucked in
hat pulled down low
hand-me-down pants and cleats
and fun socks.
I love how she puts her own little mark on whatever she does.
She makes my heart ache with joy as I watch her grow up.