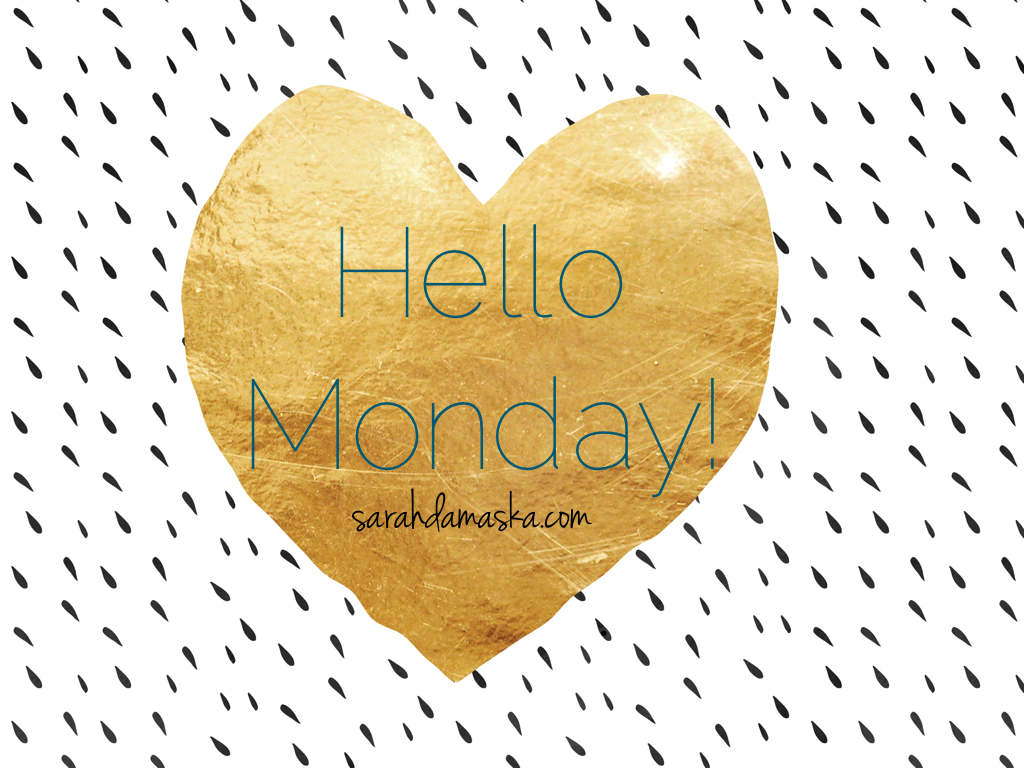 Deep breath…. Welcome to a new week!
For us, it's our first week of Summer break (finally!).  We've been watching others celebrate the end of school for what seems like months now, not-so-patiently waiting for our turn to come!
This summer is going to look a bit different for us (more on that later) but something does remain the same: the transition for us all as we go from "school mode" to "summer mode".  By the end of the year, the routine is in place and we long for a break, but when it actually comes, with free time and unending snacks… it can tend to be a little overwhelming for us all.
God is teaching me this truth:
It struck me this week that the Fruit of the Spirit cannot be learned alone, but only in community.  If you grew up in the church, chances are you sang a catchy little song to learn the list in Galatians 5: Love, Joy, Peace, Patience, Kindness, Goodness, Faithfulness, Gentleness and Self-Control.
We can learn of love ourselves, but developing love comes when we live with others, working through stuff together.  The hard work of kindness is with one another, especially when we think they don't deserve it.  And it's pretty easy to be peaceful alone in an empty room, isn't it?! One after another, you can see how developing these characteristics in our lives takes work, with those who live with us and around us.
I should probably disclose that as I've been writing this, I'm sitting at a picnic table at a campground.  Our kids have been running nonstop with friends all day for several days.  And it's all going down right this very moment… they're exhausted and I feel myself quickly unraveling. It's amazing how God teaches me even as I type these words.  We are a work in progress, that's for sure.
One of the ways I'm going to be intentional this summer with my kids is to be mindful of the Fruit of the Spirit and the way we're treating one another.  I don't know about you, but I feel like I spend a lot of time disciplining and settling arguments during my days.  It can be wearying and annoying.  Too often it isn't only their fuse that is too short… it's mine, too.  But I don't want to be a sentimental Christian, I want to live a life full of the gifts that God has handed to me.  So we're going to work hard.
The Message puts it like this:
"But what happens when we live God's way? He brings gifts into our lives, much the same way that fruit appears in an orchard– things like affection for others, exuberance about life, serenity.  We develop a willingness to stick with things, a sense of compassion in the heart, and a conviction that a basic holiness permeates things and people.  We find ourselves involved in loyal commitments, not needing to force our way in life, able to marshal and direct our energies wisely.

Legalism is helpless in bringing this about; it only gets in the way.  Among those who belong to Christ, everything connected with getting our own way and mindlessly responding to what everyone else calls necessities is killed off for good– crucified.

Since this is the kind of life we have chosen, the life of the Spirit, let us make sure that we do not just hold it as an idea our heads or a sentimental our hearts, but work out its implications in every detail of our lives.  That means we will not compare ourselves with each other as if one of us were better and another worse.  We have far more interesting things to do with our lives.  Each of us is an original." (Galatians 5:22-26)
Eliza really likes this version:
Need to memorize the Fruit of the Spirit?  Eliza and I listen to this often (I'm a big fan of all of the Rain For Roots songs):
Let's memorize this verse: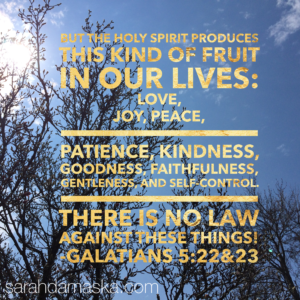 Full Disclosure:
If you think the Pastor's House is any different from your house, I have a few pictures of how things really go down.
A prayer for your summer:
Jesus, On the days when the temperatures and our tempers are soaring,
When we just don't know how we can handle one more fight,
When our words come out sharp and our patience runs thin….
Give us grace.
Grace to see the gifts you have given.
Grace to hand out kindness and patience along as we wipe the tears and mend the hearts.
Alone we cannot change, but with your help, we can.
Give us humility when we lose it, remind us of how we can ask forgiveness from you and them.
And when we've put them to bed, after the books have been read and the drinks have been given, after we've answered yet another question and kissed and hugged them one last time,
Remind us of when we've done right instead of when we messed up.
Allow us to see how you've been working in our souls and in the souls of the ones who live under our roof.
Thank you for the gifts you have given, as we work them out together, may we see the beauty.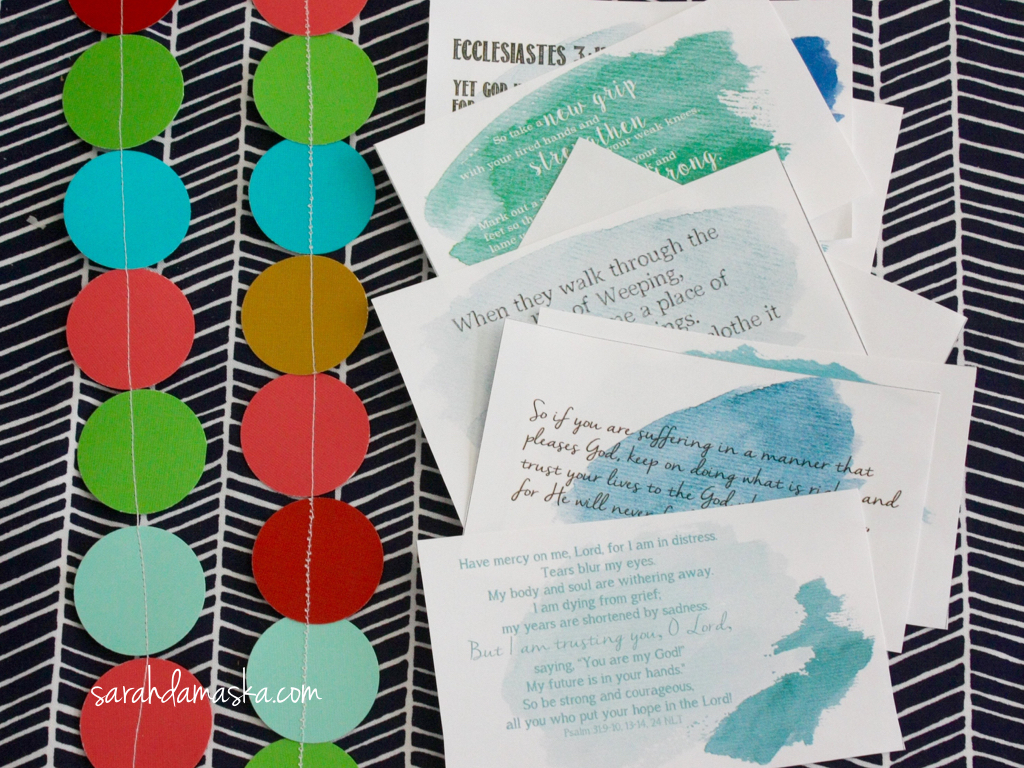 Well, hello!
I'm so very glad you're here.  I hope you'll stick around so we can get to know one another a little more.  Go here if you'd like to receive posts from me via email. I have a few printable verses I'd love to send you to encourage your heart.   –Sarah