I'm just going to apologize in advance… because I'm a total book nerd.  My nightstand is piled high.  I stack them everywhere in my house.  I read plenty of fiction (My favorites are the ones who have won the Newbery Award), but here is my short list of books that have made deep impressions on me.
Here are some great parenting books (many are on regular rotation!)…
These books have helped me grow my faith…
If you're looking for a good Bible, I'd recommend these..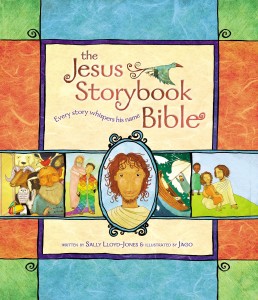 If you've experienced the loss of someone close to you (or if you're watching a close friend go through loss), these are the books I hold close to my heart. (The One Year Book of Hope is the one I keep on hand to give to friends)…
Lastly, healing is often about finding a community to surround you.  Here are some great communities of people.  Grief can often feel so lonely and isolating, but it doesn't have to be that way.
Respite Retreat
About six months after Annie died, we attended a Respite Retreat hosted by David and Nancy Guthrie. We drove to Nashville, Tennessee and pulled up to this beautiful house in the mountains. We were terrified. Inside the house were ten other couples who had also experienced the death of their child. I'm not kidding when I say Peter and I sat in our car, contemplating if we could face a weekend like this. We almost drove away …. I'm so glad we didn't. It was the first time we felt safe with our questions, with other couples who truly understood our grief.
David and Nancy say this about the retreats: "RESPITE is a weekend for couples to spend unhurried time with other couples who understand the devastation of losing a child, to learn from each other, encourage each other, and experience together renewed hope for the future. Respite is for couples with strong marriages, and for those whose marriages are struggling under the load of grief. It's for those whose faith has grown through this loss, and for those who have lingering questions. It's for those who want to talk about their experience and their child, and for those who are tired of talking. It's for couples whose loss is fresh, and for those who've been walking down this road for a while."
David and Nancy host this weekend twice a year. You can learn more about Respite at nancyguthrie.com. You'll want to read through all of the information to determine if the Respite Retreat is for you.
GriefShare
While this isn't necessarily a support group only for parents who have lost children, anyone experiencing grief from loss can identify with one another. GriefShare is for people who have lost someone close to them and meets in different venues (mostly churches) across the country. GriefShare is designed in a 13-week cycle, so you don't necessarily need to attend in sequence. Groups follow the same format— a video seminar, support group discussion (related to the content presented in the video), and then personal study during the week (using a workbook). Most GriefShare leaders have experienced their own loss, so they're great at guiding you into healing. While I've not personally participated in GriefShare, I've had several friends who have, and I feel confident recommending it because of them. (More information and group locations can be found at griefshare.org.)
MOPS (Mothers of Preschoolers)
Oh, there are no words for this group of women in my life. We are a rowdy, crazy group of ladies learning to be brave together. MOPS groups meet all over the world at churches and are for any mom with a child kindergarten age or younger. So while this isn't necessarily for a mom who has experienced grief, any   time you get a group of women in the room who are at a similar stage in life, you'll instantly bond. I have been in MOPS for eleven years. When Annie died, I had a really hard time returning and watching others who seemed to live happy, easy lives. But I knew I needed to surround myself with others, and the grace that my group gave me as I eased my way back in was amazing. My MOPS friends have walked my story with me by supporting me and crying with me. They are my dearest friends. If you have small children and don't currently have a MOPS group, you can find the closest group to you by checking out MOPS.org.