I certainly felt that by this point in the trip, we'd be tired of living in a camper, longing for our own beds and a little space to spread out.  But it turns out we are camping people!  Who knew!? We often laugh at our little baby camper next to the monster motorhomes driven by people my Great-grandpa's age (If my son cannot ride in the front seat until he's 14, surely there should be a law against 103 year olds basically driving houses down the road?!)
We've had our share of little mishaps, but we've powered through each one like the experts we are (not).  We backed into a pole and bent our bumper a bit (just a flesh wound).  We also sliced our water hose, causing waves of water to gush through the camper (there was a bit of yelling, but we mostly held it together). Once in a while, when our old suburban we've lovingly named Grandpa has had enough, he'll just refuse to turn on.  But Peter baby-talks him and sprays some concoction in the keyhole, and eventually Grandpa decides to cooperate.  Praying and laughing have gotten us through it all.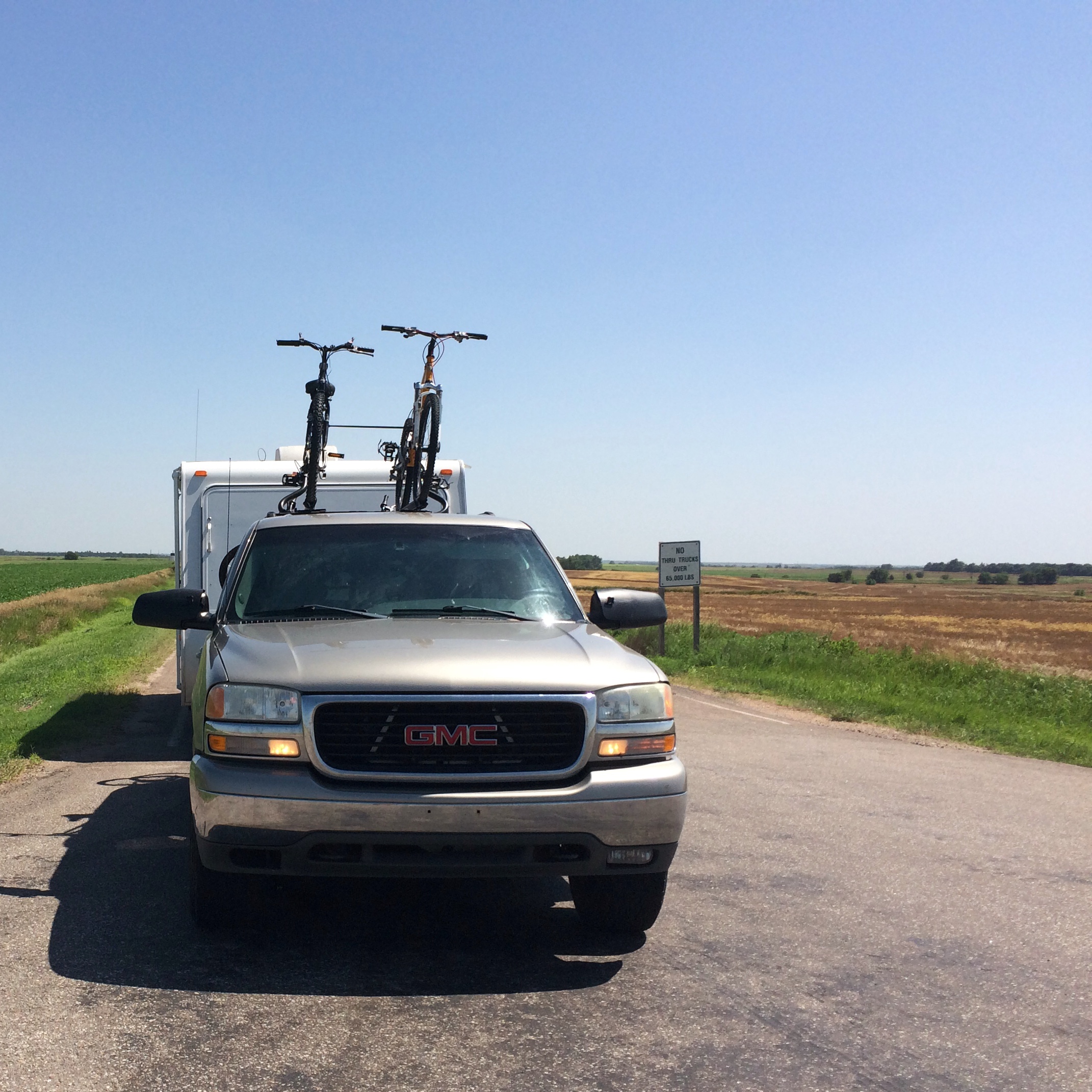 After a day of insane wind (note the leaning bikes) on a two lane highway through nowhere Kansas (we seriously cheered whenever we saw a car or a house), we pulled into a little valley, ready to be out of the car, wondering if we would ever see human life again.  We spent the evening climbing rocks and shaking our heads that after hundreds of miles of flat fields, there was this.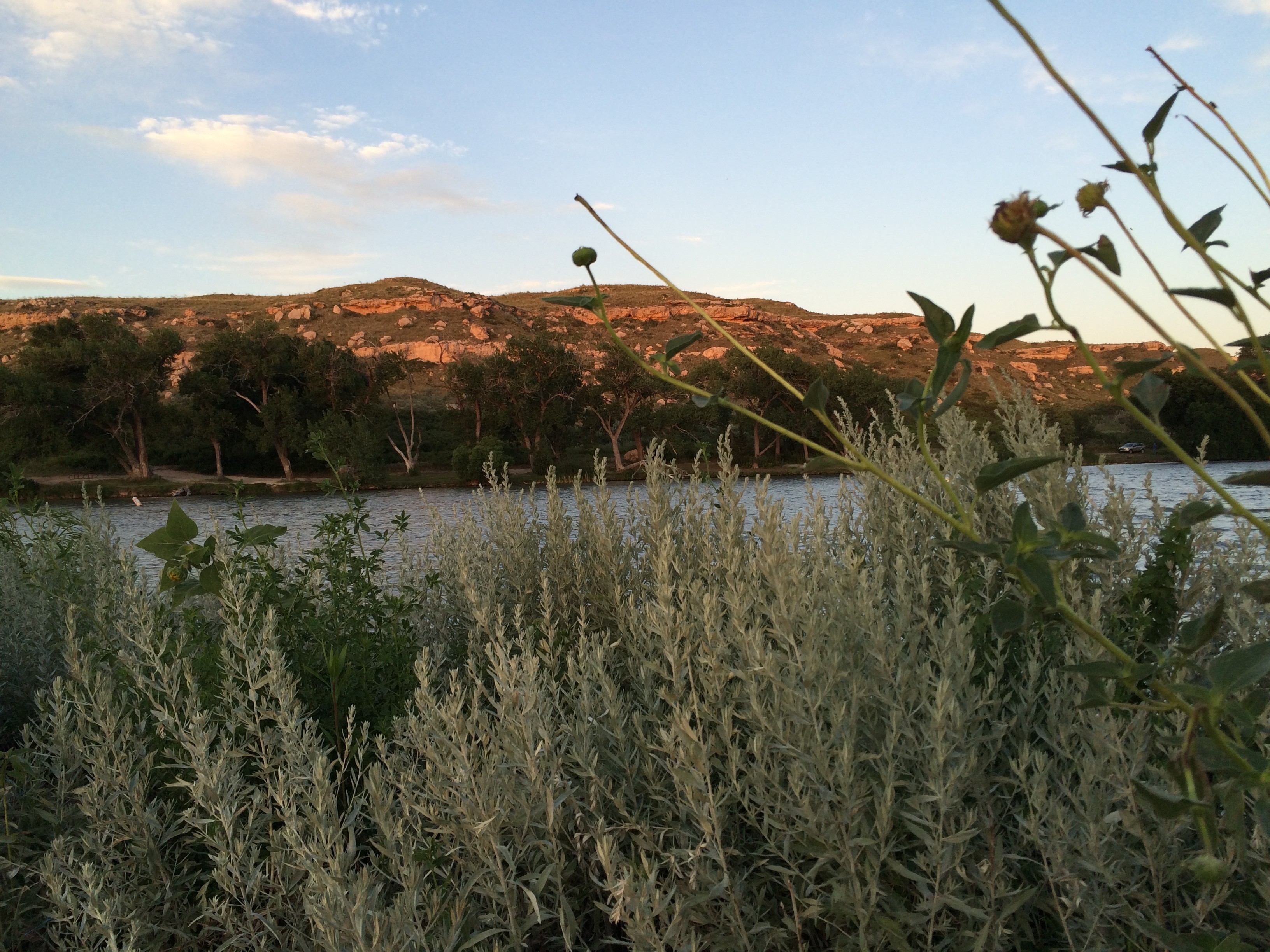 We pulled out the next day and drove to Colorado Springs.  Everything changed so rapidly– suddenly there were mountains and red rocks and people everywhere.  It was like a big playground and we really loved it.
We climbed Pike's Peak… on a train.  It was only 37* at the top! The lack of oxygen was a little unnerving, but it was nothing a dozen doughnuts couldn't fix.  My headache was mostly caused by an 11 year old boy who didn't have the fear of heights I believed he should have.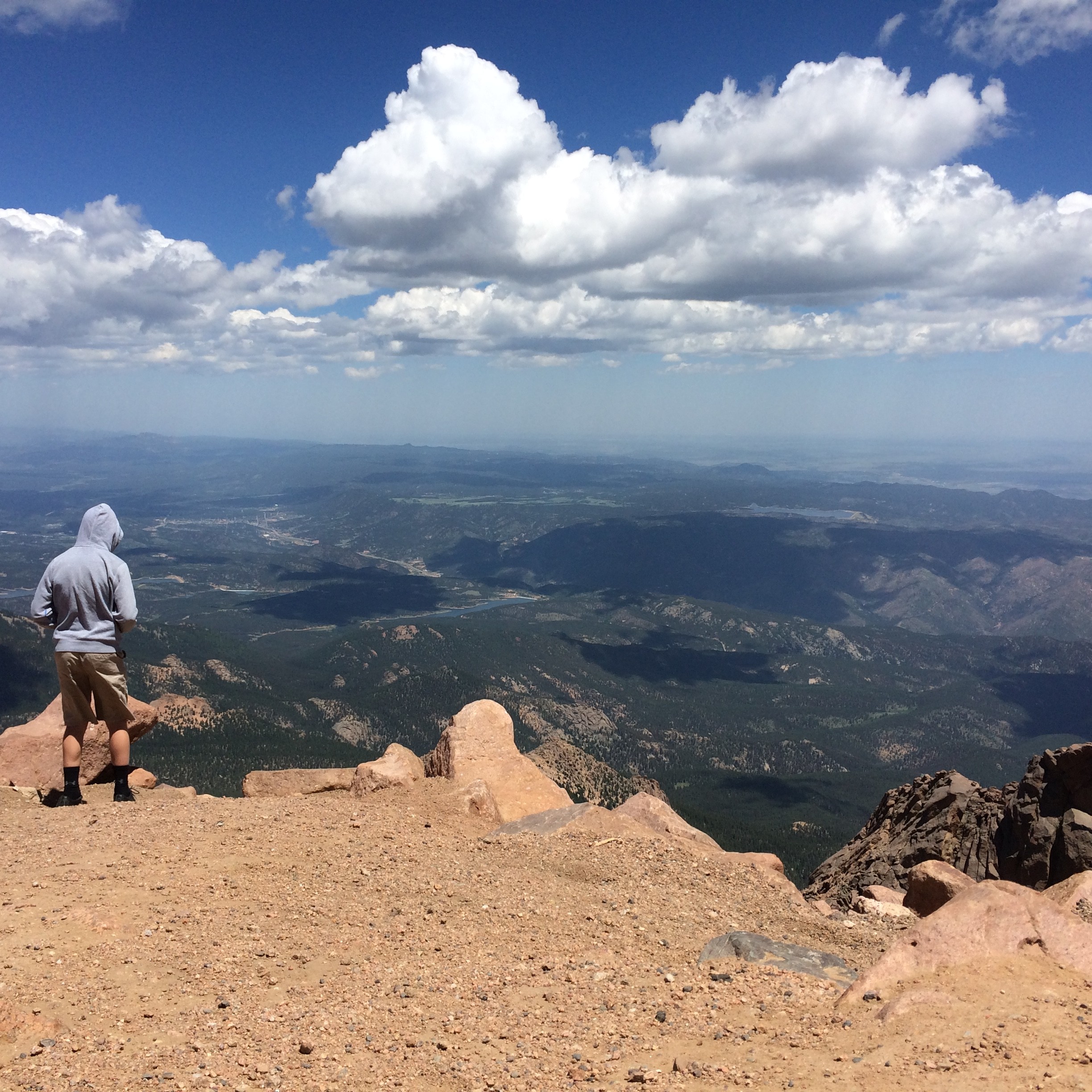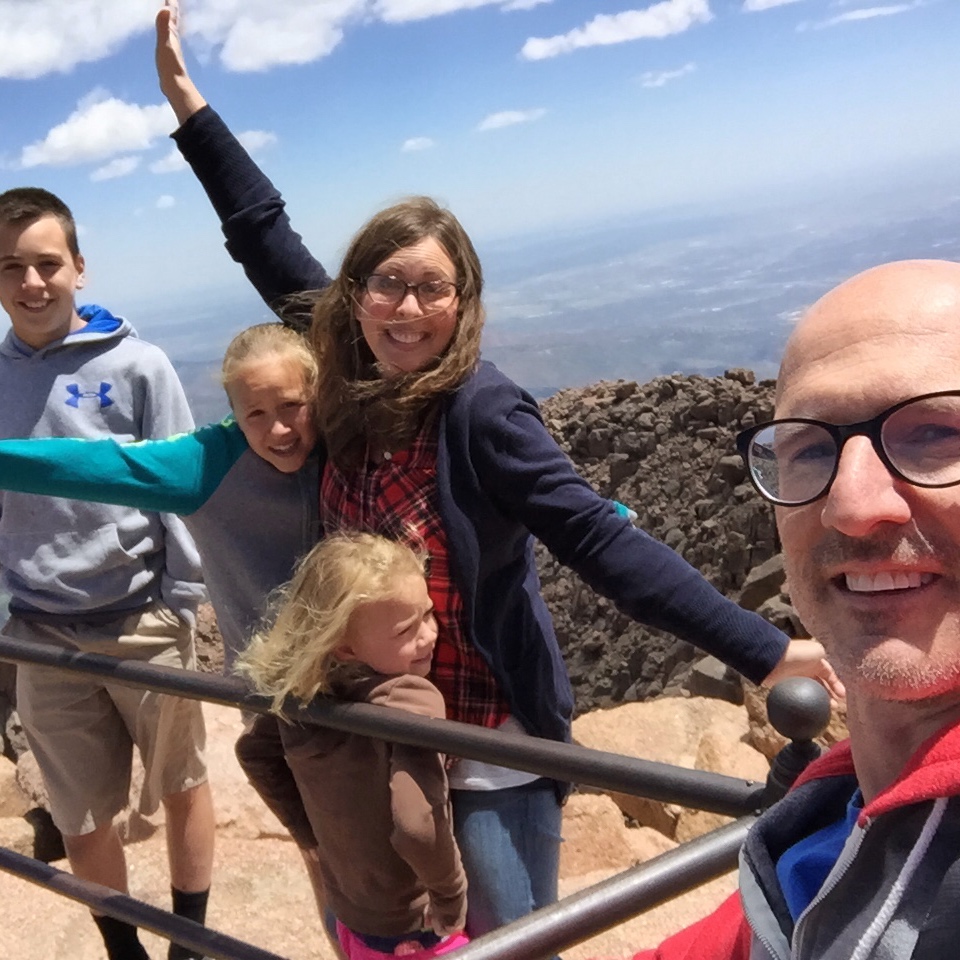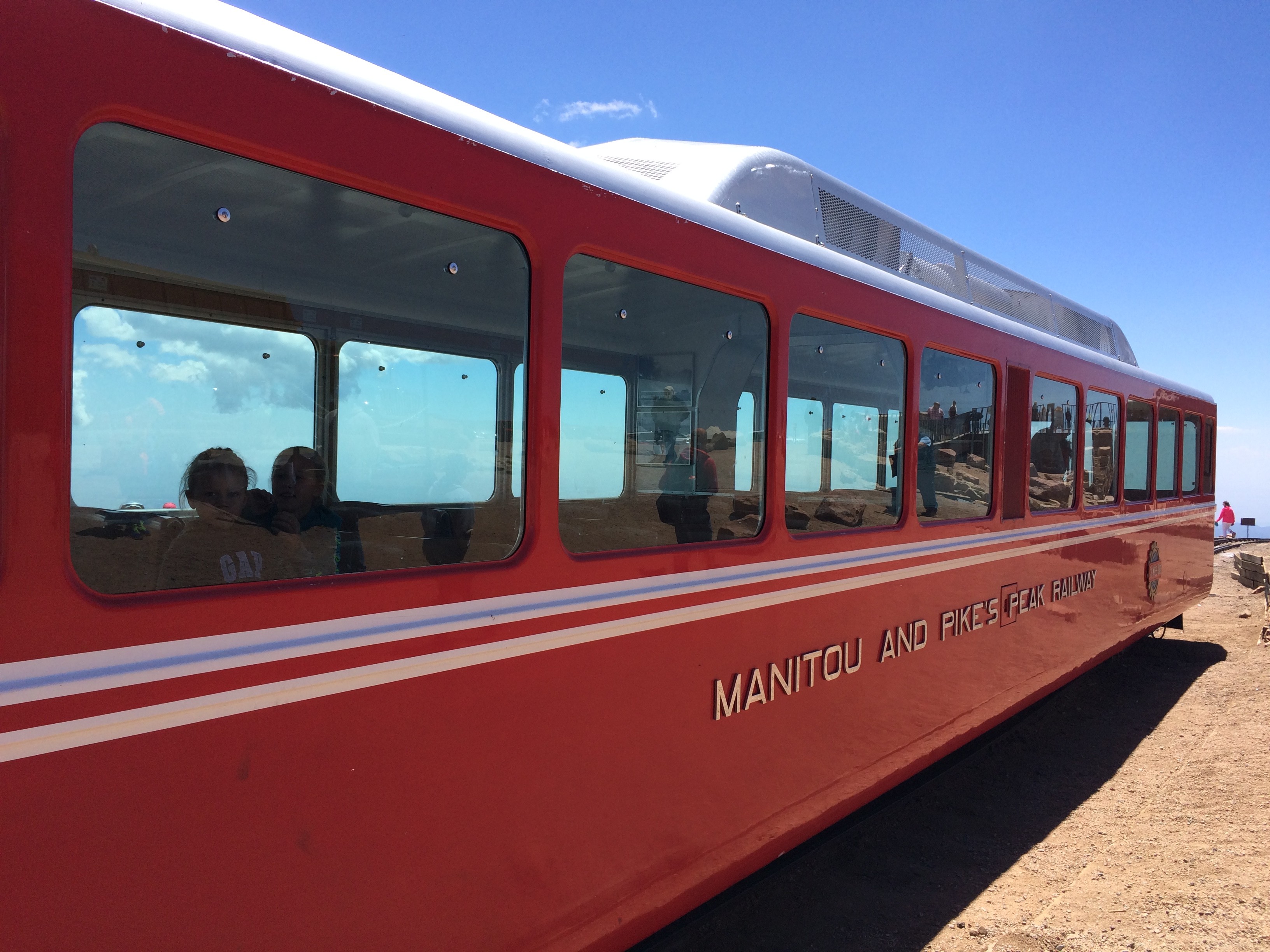 Then we explored the Garden of the gods.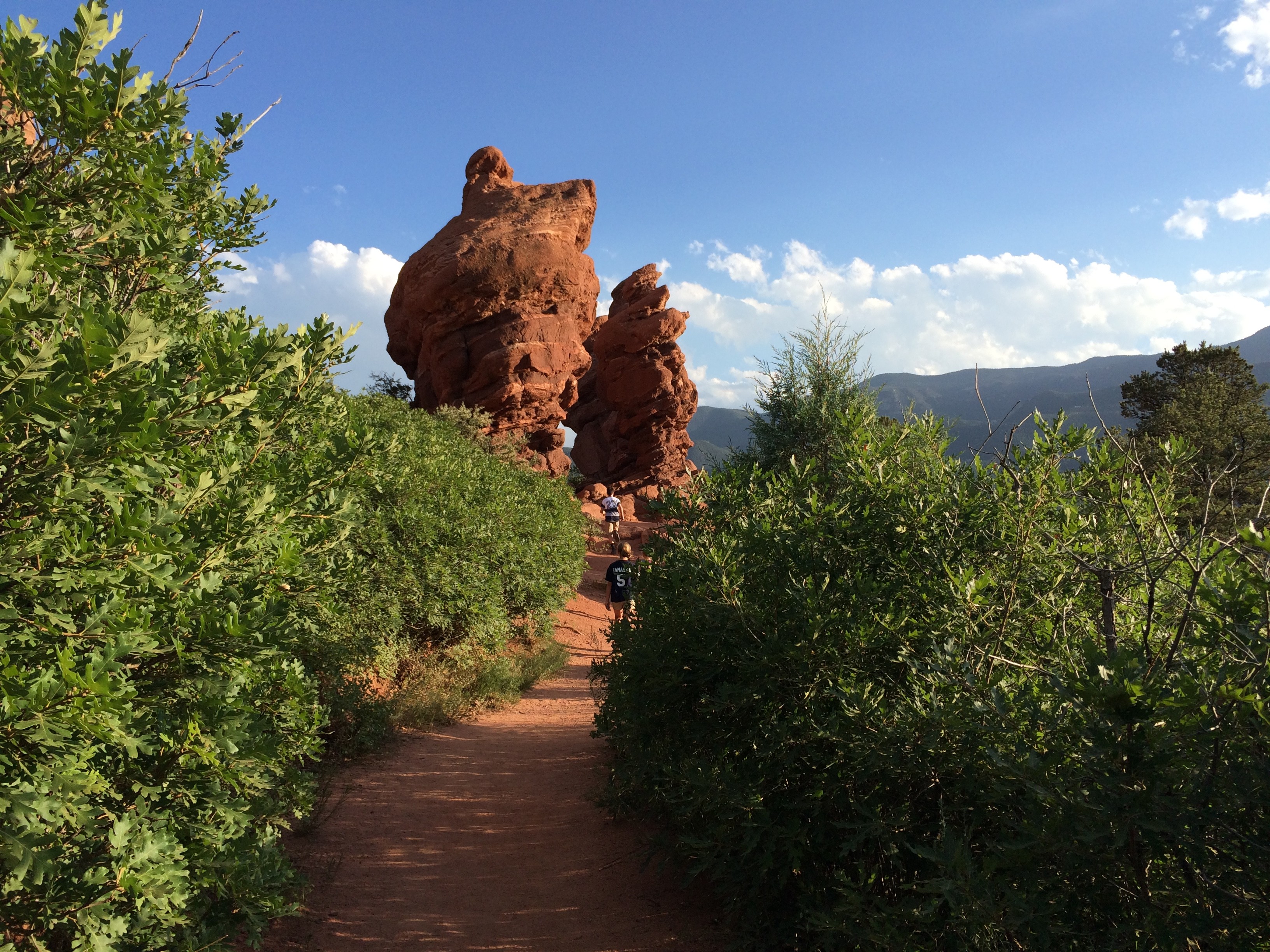 Our kids really got into their groove in Colorado.  Traveling and being gone had caused some anxiety, but it completely disappeared on this leg of the trip.  It may have been because basically everyone in the state is high. With marijuana being legal, it just seems to float in the air.  I'm kidding. Sort of.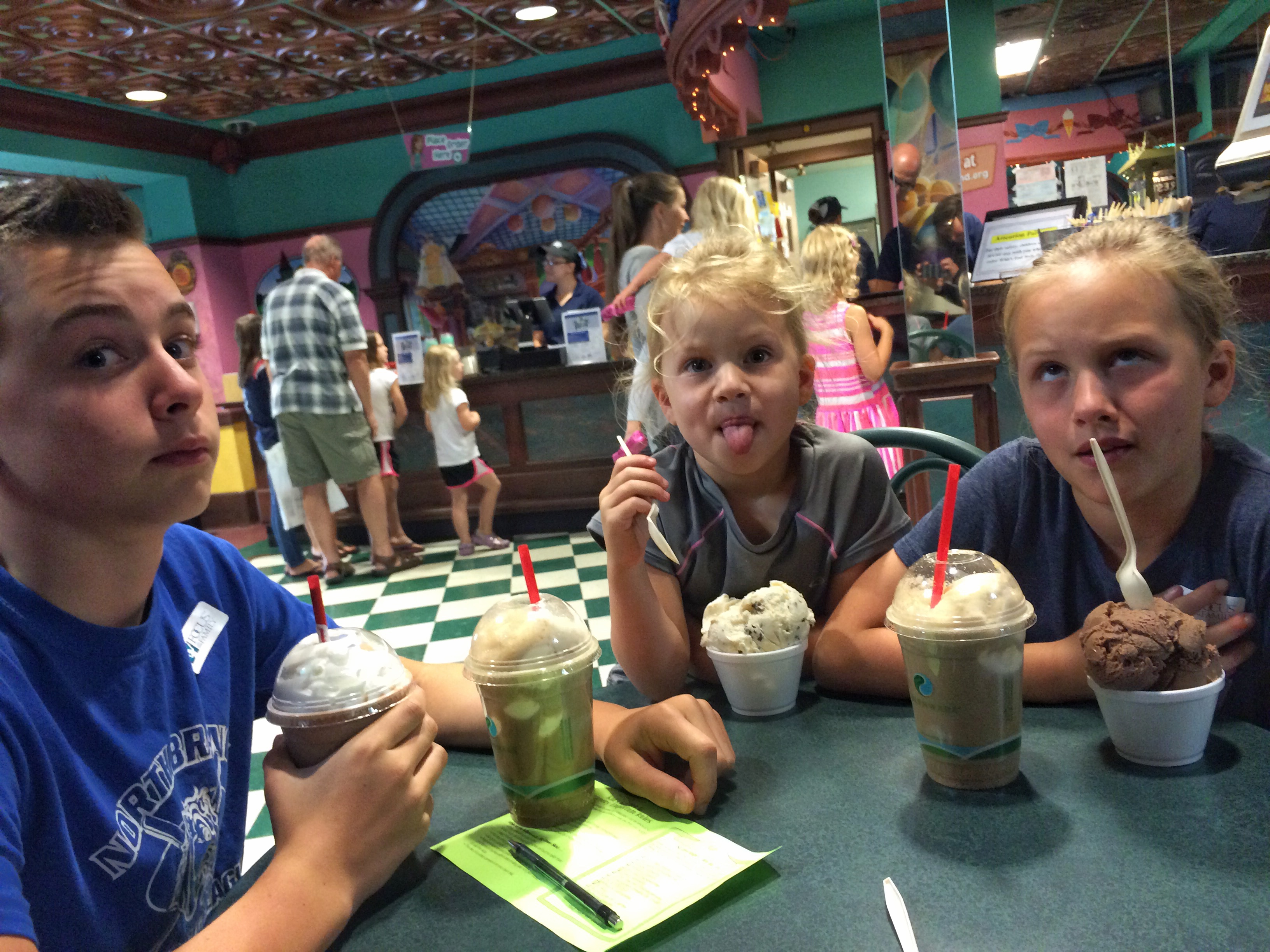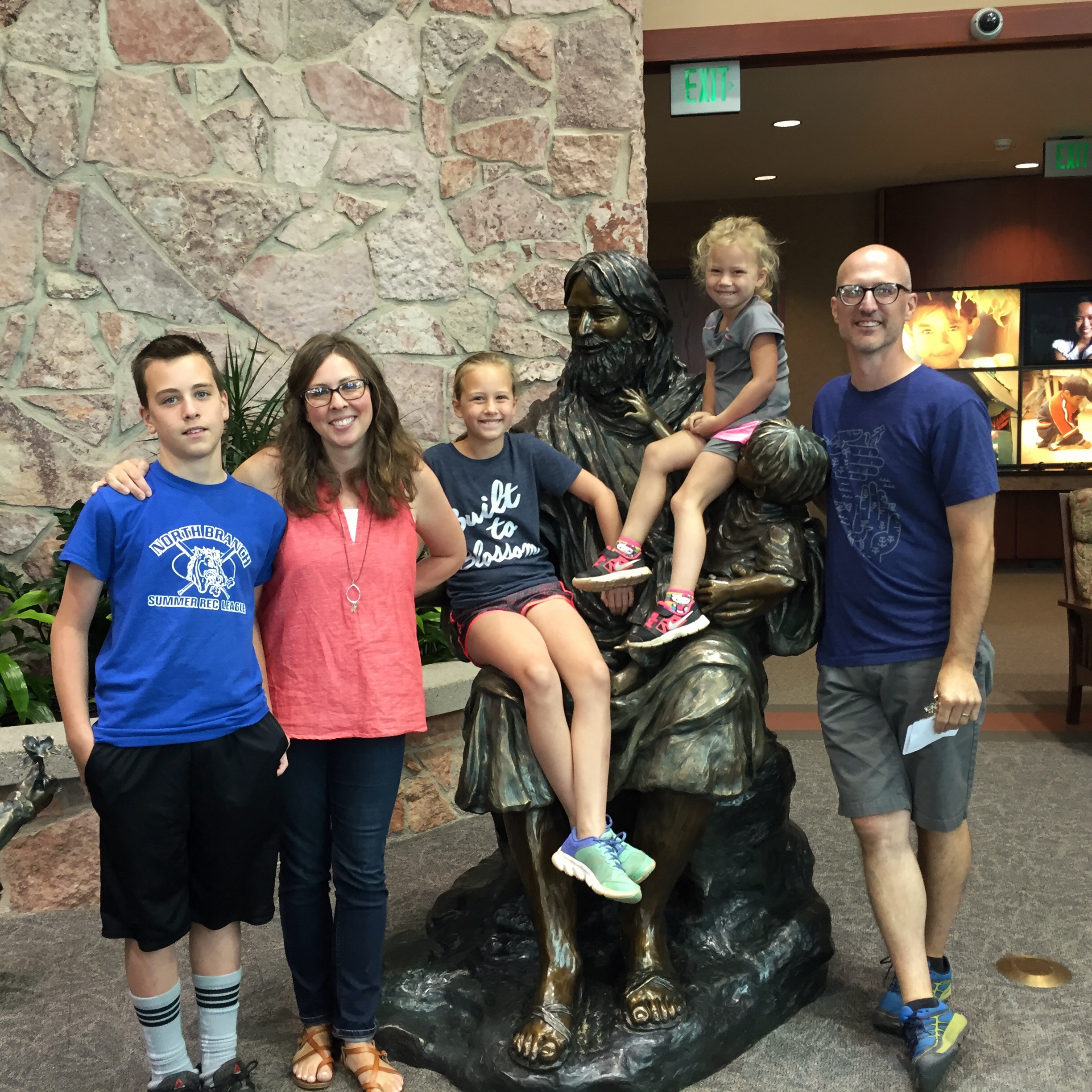 We took a morning to visit Compassion International, and we even got to see Sean who led our trip to Ecuador a few years ago.  The statue of Jesus was such a sweet part of their lobby, intentionally made so that kids would crawl into His lap.  Somehow it just seemed weird to yell, "Stay off Jesus!" and "Be careful.  Don't fall off of Jesus and get hurt!", so I held my tongue.  We also visited Whit's End (if your kids are into Adventures in Odyssey, you'll know what I'm talking about) and drank root beer floats.  The kids were disappointed that the elevator to the Imagination Station only took them to the bookstore and not to 500 B.C.
We are so thankful for this time away.  Slowly we feel the weight peel away as God leads us. It's hard to know what exactly to expect from a Sabbatical, especially one filled with busy kids and many miles of driving.  But as we travel we feel God's favor on us so heavily and we do not take it lightly.  He has been so good to us and He has been so faithful.
Up next: Peter's hometown of Buffalo, Wyoming
(For some reason, it seems that my pictures may be loading upside down.  I'm so sorry.  Please be assured, they were all taken right side up.)